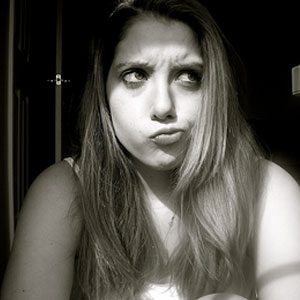 In my town, we have a Sam's Club, as I'm sure you do. Across the street is another warehouse club, B.J.'s. We don't have Costco here in Northeast Ohio, but I'm sure that if there were, there'd be one of those down the street as well.
In order to shop in these big stores, you have to pay a yearly membership fee. These three big stores want to get customers and keep them. But if you decide that you want to try another one, whether you heard good things about another store or you just don't like something about the club you're in, you can just cancel your membership and join the next one down the street.
In a culture in which consumerism reigns supreme and where choices are plentiful, it is quite easy to treat church like a warehouse club. If we find something that we don't like or if we hear that another church is offering something that seems better, we can easily decide to just go to another church. And churches get caught up in this mentality as well: There is pressure to provide all the goods and services that the market demands with the hopes that many will decide to join and decide to remain as members.
So I've done my best to combat this mentality in myself and my family. We purposefully have decided to not leave a church easily based just on our desires. We know that church is not a warehouse store, it is a community of people in relationships working together for the sake of the kingdom of God. It's not about me, it's about Jesus Christ and his mission in the world.
But…
I've experienced on occasion the need to decide to stay of leave a church based on more pressing matters, both as a lay church member and also when I've been on pastoral staffs. And over the years, I've had quite a few conversations with people who were struggling with issues in their churches and were in the midst of the extremely difficult decision to stay of leave.
Good Christians find themselves in these awkward and frustrating situations for a number of reasons. Everything from when the pastor has had moral failures or is too power-hungry, to when a church loses its way in discipling its members, to elder leadership not keeping heretical things from being taught by lay-people, to power-grabs by lay people who are given far too much influence in the direction of ministries, to toxic relationships that perpetually continue and are never resolved.
When things like these are causing strife and discord and I find myself at wit's end, should I stay or should I go
This is how I counsel people. Take it for what it's worth (which might not be much!), and please push back or add anything that you think should be stated.
1. Look in the mirror.
How are my biases skewing my perception of what is actually happening? Sometimes, we've been wronged and we have not forgiven so we carry a root of bitterness that keeps us from seeing things clearly.
2. The grass is not always greener elsewhere.
We assume that since this is "church" that sin should not be present and people should act like saints. This is simply not the case in any church. In fact, if you find a church where you think that is the case, I'd venture to bet that there is another problem there: Nobody is real with each other, putting on a show so that they meet the church culture's expectations of being happy and holy. No real sanctification is going on because nobody is able to confess their sins to one another.
3. Count your blessings.
Before choosing to leave, be sure to look around and thank God for the things that are
right
about the church you're in. Loving friendships? Authentic worship? Genuine care for the needy? Biblically based ministries? Discipleship training for the children? Etc. We all get caught up in focusing so narrowly on the negatives that they outweigh all the positives.
4. Listen to what God is calling you to do.
This is a hard one, I know! (I've been there, done that myself!) Have we been called to stay and stand in the gap, to be a source of healing in the church community? Or are we being called by God to move on? One thing is for sure: God wants us to do the loving thing.
But I understand the conflict experienced between the loving thing for those we care for in the congregation and for those in our family. At what point is staying in an unhealthy church actually become the unloving thing to do to our kids? To our marriage? To our ability to participate fully in God's mission in the world? We wish God communicated more clearly to us. But there, again, is perhaps part of the problem. I've experienced in my own life times where I was less able to know the mind of Christ, less able to know the promptings of the Holy Spirit. Sometimes its my own stinkin' fault. But sometimes it is the church ministry in which I found myself – the local body is supposed to help me connect with God in a way that I am better able to know what He is calling me to do, not curtail that!
5. Take your time.
For too many people of us, at the first sign of difficulty we bail and go looking for a new church. Church is not a warehouse club. It's so frustrating to people in a church to see people pop in and then pop back out after a few months.
Also, this is simply a bad way to attempt to grow in Christ-likeness. We aren't supposed to simply flee from that which we find frustrating; we are called to do something about it. And we can't do something about it unless we have authentic, trusting relationships in which change can actually be initiated and sustained. And… we can't have authentic trusting relationships unless we stay and nurture those. The New Testament talks a lot about reconciliation, which is admittedly difficult to do, but is also a key to spiritual growth.
6. Learn from this and apply it next time.
If you do decide to leave, be ready to experience some of the same difficulty elsewhere (see number 2 above!). Hopefully, you will find a much healthier environment where these issues are dealt with in a biblical manner. But know that relational sin is everywhere, so take what you've learned and apply it to your new setting. You will be a blessing if you do!
______________________
Image by Avenue G. Used with permission. Sourced via Flickr.