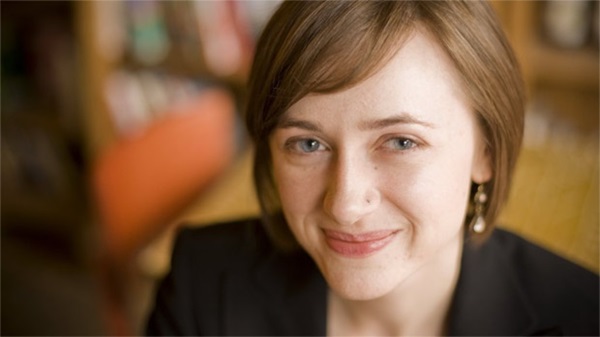 Over at Scot McKnight's blog, Jesus Creed, Scot has published an excerpt from a forthcoming book by Katelyn Beaty, managing editor of Christianity Today and editorial director of This Is Our City. Her book, Co.Creators: The Christian Call for Women to Work is scheduled to be published by Howard/Simon&Schuster next summer (2016). 
Here is an excerpt of the excerpt (how's that!). To read the entire excerpt, including a great story about a woman who innovated the use of photography for the sake of overcoming injustice, go to Jesus Creed. To read the entire book, wait to buy it next year from Hearts & Minds Bookstore!
---
I believe every woman is called to make something of the world—to take the basic elements of time, resources, and community and create something good. It's there in the first pages of Scripture: God, the ultimate creator, invites Adam and Eve to join him in spending their days fashioning a world where humans and the whole creation flourish.
But somewhere between the Garden and today, many Christian women have been alienated from the gift of work. Neither the secular world nor the Christian world has really helped women rediscover it. Books like Lean In encourage women to ask for the pay raise or speak up in meetings, giving (relatively privileged) women some tools to integrate work into the rest of their lives and labor for corporate gender parity. But very rarely is it explained what those tools are for, what we are building with the tools beyond our own, small professional kingdoms.
Meanwhile, the US church has enjoyed a renaissance of reclaiming the goodness of professional work. These conversations are a welcome departure from the sacred-secular divide that has dominated Christian understandings of vocation. But too often, Christian conversations about work are led by men and directed toward men, giving the impression that work is a gift mostly for men. It remains the case that the faith-at-work movement is led mostly by men and therefore assumes a distinctly male life trajectory.
This book, I hope, invites many more women to discover the responsibility and privilege of tending our world. At this point, you have probably surmised that I don't believe men alone bear the cultural responsibility of tending our world, the one that God is redeeming. This doesn't mean that differences between men and women aren't real or aren't important. It just means that those differences are no hindrance to taking up the imago Dei responsibility to "work heartily, as for the Lord and not for men" (Col 3:23). I hope this book helps you discover the gift and joy of work.
---
I'm looking forward to reading your book, Katelyn!