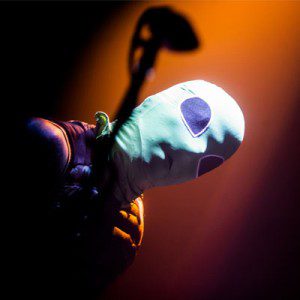 Wish we could turn back time,
to the good ol' days,
When our momma sang us to sleep,
but now we're stressed out.
— Twenty One Pilots, "Stressed Out"
There was a time when pop musicians simply went by their given name, like Frank Sinatra or Duke Ellington. But then came the Beatles and the Beach Boys, the Rolling Stones and Iron Butterfly. There are exceptions along the way, but now we expect musicians to name themselves U2, the Smashing Pumpkins, or maybe even Twenty One Pilots, who just won a Grammy for "best pop duo/group performance."
Twenty One Pilots?! They are not my friends, though I have a good friend who has been their friend since before they began to make music. For years he has been telling me about Tyler Joseph's songwriting and about his drumming partner Josh Dunn. He was sure that they were "a sleeper" that someday was going to wake up the whole world.
And now they have.
For a year now their songs have teetered on the edge of the most listened-to music anywhere by anyone. Going from Top 100 to Top 10 to Top 5, even higher sometimes, they have captured the zeitgeist, the spirit of the age, with incredible energy and unusual insight.
Because my teaching is always working to understand the moment we live in, the time and space of contemporary culture— and what we do, knowing what we know —I began class today playing the song, "Stressed Out," telling a bit of what I knew about the band.
But then I asked these questions of my students: Why? What is it about this song, and this music, that makes it be so popular right now?" If the artists "get there first," "feeling" things first, then what is it about the early years of the 21st-century that makes 16 year-olds so stressed out? What's going on? What're they feeling?
As I listened, I was sobered by the plainspoken twenty-somethings in my class talking about the adolescents they know belonging to "another generation," and telling about high schoolers they know who cannot not talk about "how stressed out I am!"
That seemed a universal opinion around the room, which made me think of a conversation I had over the weekend with one of the wisest people that I know, someone who teaches juniors and seniors in high school week after week, year after year. He had asked me on Saturday night, "What's going on? Why are these kids so stressed out?"— and went on to talk about the worries and anxieties that seem to overwhelm the 17 and 18 year-olds he knows. One just walked out of class last week, telling him that she "just couldn't take anymore!" And he is a wonderfully kind and gentle man who does nothing extraordinary in his classes, only wanting his students to understand the world, and their place in it.
For years, I have been thinking about the landscape of our lives in the modern-becoming-postmodern world that is ours. It is a big question with its own complexities, and people write good books about it; I even tried to write one that gets at it as a backdrop for larger, deeper questions.
But it is worth pondering, isn't it? With everyone and everything so attentive to creating social contexts and constructs that make life more manageable, easier in every way possible for the next generation, why are they so stressed out?
But We Cannot Turn Back Time
Like all of us, I suppose, they wish that they "could turn back time, to the good ol' days," but when 18-becomes-19-becomes-20-becomes-21, you can't. Knowing what they know of life-in-the-world, they are "stressed out," all over the world they are stressed out.
We are perennial people, human beings that we are. Even the Beach Boys knew they could not keep on "sidewalk surfin'" forever, and the Beatles too-soon knew that "I wanna hold your hand" wouldn't be enough. The romanticism of their music couldn't keep up with the weight of the world, and the stresses of life overwhelmed them too— within five years they were done as bands, no longer able to sing songs that made sense of the world in a way that made sense to them.
There are no steps 1, 2, 3 — never ever — with cheap ideas for cheap lives, easy answers to easy questions.
But someday we all have to grow up, taking on the responsibilities and relationships of life, finding our way into the vocations that make us "us," complex, challenging, and stressful, as they are.
There is no other life to live, which is why the Book of Common Prayer teaches us in these line-in-the-sand words that worship is to become a way of life "with gladness and singleness of heart"— simply, profoundly, that the good life is found in loving God and serving the world, frail folk that we are, a fragile world that it is.
---
Image of "Twenty One Pilots Live Concert at Ancienne Belgique Bruxelles" by Kmeron. Used with permission. Sourced via Flickr.