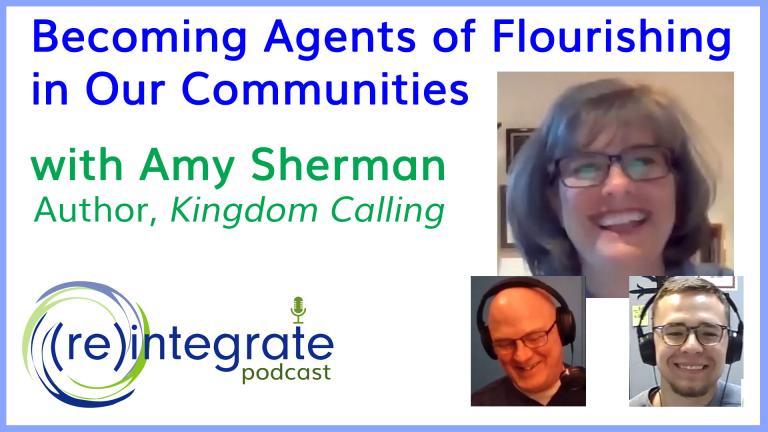 Listen to the podcast on your favorite app:
Episode Description:
What does it take for Christians to pursue "shalom" in every corner of society? How can churches be a blessing to their communities in practical ways to actually make life better for those who live there?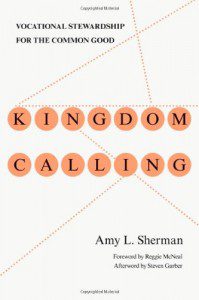 Our guest is Dr. Amy Sherman, the author of several books, manuals, and over 80 articles and essays. Her last book, Kingdom Calling: Vocational Stewardship for the Common Good from InterVarsity Press, won Christianity Today's 2013 Book of the Year in the Christian Living category.
She has just submitted the manuscript to InterVarsity Press for her next book, which will be titled, Agents of Flourishing: Pursuing Shalom in Every Corner of Society. We discuss how churches can make positive impacts in six areas:
The True,
The Good,
The Beautiful,
The Prosperous,
The Just and Well-Ordered, and

The Sustainable.
Amy earned her BA in Political Science at Messiah College and her M.A. and Ph.D. in international economic development from the University of Virginia. She volunteers as a Senior Fellow with the International Justice Mission and is a longtime member of Trinity Presbyterian Church in Charlottesville, VA.
Thanks for listening!
Your hosts are Brendan Romigh and Dr. Bob Robinson, the Executive Director of Reintegrate.
Go to re-integrate.org for the latest articles on reintegrating your callings with God's mission and online resources for further learning.
There is a Bible study book that you can use in your small group or individual devotions: Reintegrate Your Vocation with God's Mission by Bob Robinson.
On Reintegrate's podcast page, you'll find more episodes and ways to email us to comment on this podcast.