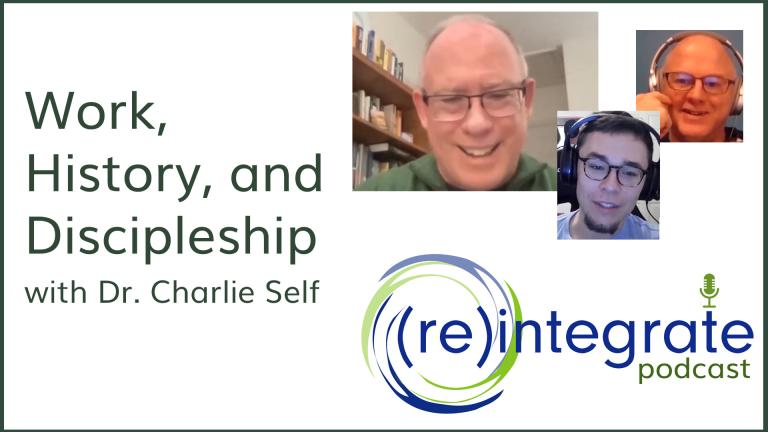 Listen to the podcast on your favorite app
Episode Description
Yes, we can deepen our Christian discipleship by reintegrating faith, work, and economics. Our guest, Charlie Self, says that Christians have the means to bless their local economies in unique ways that can transform coworkers and neighbors as Christ is glorified. We discuss wholehearted discipleship that extends beyond our Sundays at church and into our workplaces the rest of the week.
Dr. Charlie Self is a Christian leader whose knowledge spans a substantial number of subjects and is well known for drawing on vast bodies of knowledge to address the problems Christians face. He has over four decades of experience reintegrating church, academy, marketplace, and the public square, helping people see that all domains of service can serve the kingdom of God.
He has been an ordained pastor for over four decades, serving as an associate and senior pastor in several congregations. He has earned four degrees: a Bachelor's in History, two Master's degrees (one in History and one in Philosophical and Systematic Theology), and a Ph.D. in Modern European History. He is a visiting professor of church history at The Assemblies of God Theological Seminary where he teaches courses in apologetics, church history, mission history, leadership development, and discipleship.
He has served as the Director of Learning Communities for the Made to Flourish pastors network. He is also co-developer of "Discipleship Dynamics," a biblical, empirically verified whole-life discipleship assessment that measures 5 Dimensions and 40 Outcomes.
Charlie is the author of three books, the latest being Flourishing Churches and Communities: A Pentecostal Primer on Faith, Work and Economics for Spirit-Empowered Discipleship (from Acton Institute's Christian Library Press, 2013).