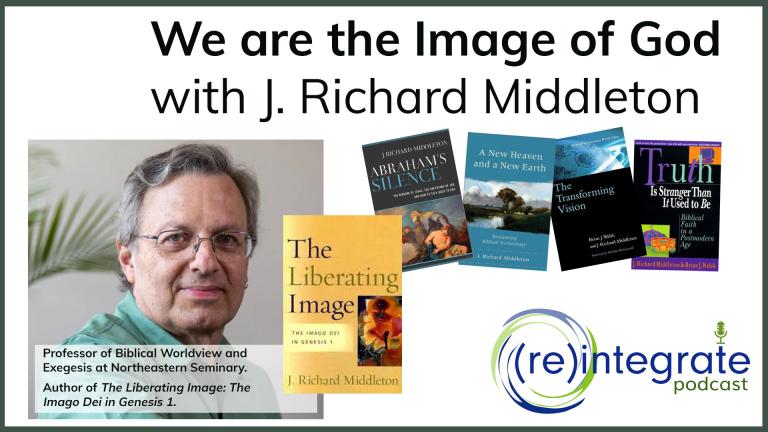 Listen to the podcast on your favorite app
Episode Description
What is God actually redeeming in us? What does it mean to be human? What is our mission in the world? Christians should seek the answers to these big questions. But we may lack the theological tools to answer. Our vision of the purpose of God and of us humans can be myopic because we haven't steeped our minds in the truths about humanity found in the first chapter of Genesis, where it is revealed that we are created in the image of God.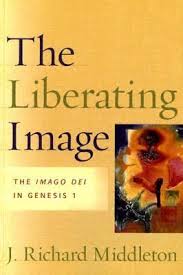 Dr. J. Richard Middleton (Ph.D. Vrije Universiteit, Amsterdam) is the author of The Liberating Image: The Imago Dei in Genesis 1 (from Brazos Press, 2005).
He is Professor of Biblical Worldview and Exegesis at Northeastern Seminary. He also serves as adjunct Professor of Theology at Roberts Wesleyan College and adjunct Professor of Old Testament at the Caribbean Graduate School of Theology in Kingston, Jamaica. Check the show notes for links to all his books and a way to get 20% off if you mention Reintegrate
His most recent book is Abraham's Silence: The Binding of Isaac, the Suffering of Job, and How to Talk Back to God (Baker Academic, 2021). Previous books include A New Heaven and a New Earth: Reclaiming Biblical Eschatology (Baker Academic, 2014). He is also the co-author (with Brian Walsh) of The Transforming Vision: Shaping a Christian Worldview (IVP Academic, 1984) and Truth is Stranger Than It Used to Be: Biblical Faith in a Postmodern Age (IVP Academic/SPCK, 1995).
Purchase Dr. Middleton's books from independent Christian booksellers Byron and Beth Borger at Hearts & Minds Bookstore. You can order online through their secure server or call 717-246-333. Mention that you heard about these books on the Reintegrate Podcast and get 20% off! 
>> Thanks for listening!
Your hosts are Brendan Romigh and Dr. Bob Robinson, the Executive Director of Reintegrate.
Go to re-integrate.org for the latest articles on reintegrating your callings with God's mission and online resources for further learning.
There is a Bible study book that you can use in your small group or individual devotions: Reintegrate Your Vocation with God's Mission.
On Reintegrate's podcast page, you'll find more episodes and ways to email us to comment on this podcast.