By Susan Barnett, FaithSource/Auburn Seminary.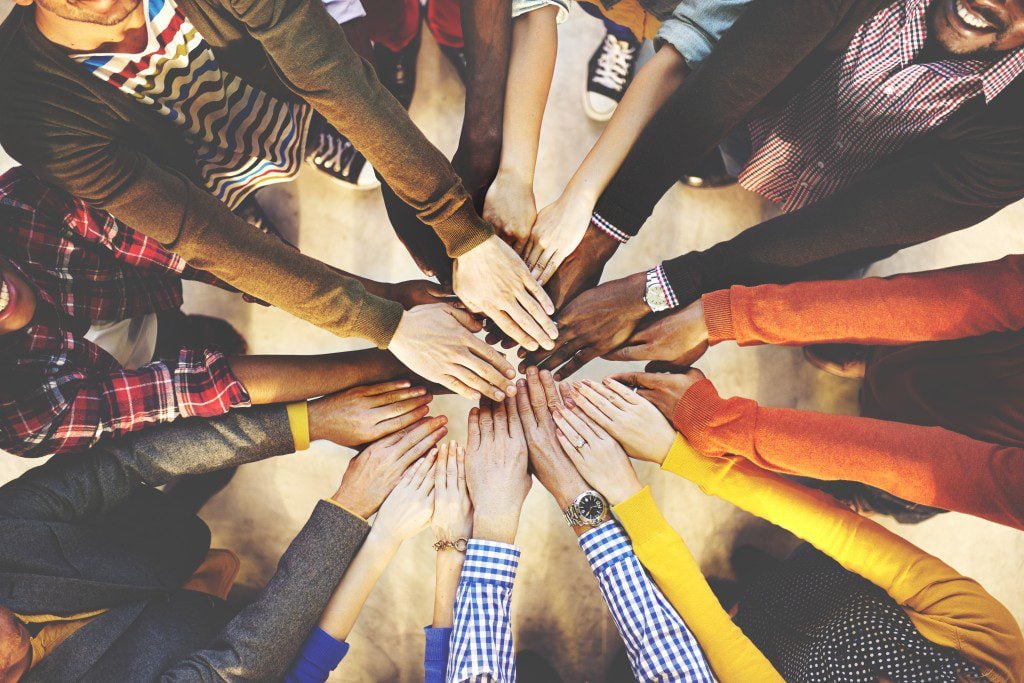 Unprecedented Unity
Eighteen diverse leaders for the 21st century bring organizing faith (not organizational faith) to the public square, to take on today's most pressing issues. From best-selling authors to MLK's pulpit and the streets of Moral Monday to the Nuns on the Bus, they are making history by living, teaching and preaching respect over division to millions of Americans.
They carve new paths as the first openly gay bishop in the high church traditions of Christianity, the one re-imagining Jewish spirituality, leading Buddhist activism, and the nun reprimanded and praised by different Popes. They've created calls for a "moral budget," a "multifaith revival" and "revolutionary love."
Unprecedented Diversity

This unprecedented group, brought together by Auburn Seminary in New York City, is the most diverse collection of high-level faith leaders ever to join together for justice: white, African American, Asian, Hispanic, Latino; gay, straight, male, female; Catholic, Protestant, Evangelical, Jewish, Muslim, Buddhist and Sikh; inter-generational: millennial, boomer, gen x; from across the U.S.
Media Savvy
These leaders reach new and diverse audiences—from Stephen Colbert and MSNBC to FOX News; from the New York Times and The Hill Congressional Blog to Time Magazine. You saw them at the RNC and the DNC. They're at the White House. They're leading bloggers and have written dozens of books, among them is one of the most popular Christian authors alive today.
Election 2016
Here's what some of the Fellows are doing around the current election:
Moral Revival and Repairers of the Breach
The Revolutionary Love Project and speaking tour
Collective Voice
A voice and force for inclusion and change, here's just one example of how the Fellows have come together to help lead the multifaith movement for justice:
We are Black Lives Matter:
I am Black, and Black Lives Matter, by Rev. Dr. Jacqueline J. Lewis
I Am Gay and I Am Black Lives Matter by Bishop Gene Robinson
I am a White Christian and I am Black Lives Matter By Rev. Dr. Peter Hetzel
I am Muslim and I am Black Lives Matter by Linda Sarsour
I am Jewish and I am Black Lives Matter by Rabbi Stephanie Kolin
Meet the Auburn Senior Fellows:
WEBSITE: Auburn Senior Fellows
"This coalition of forward-thinking faith leaders is vital to the future of our country and the healing of this nation, now more than ever," said the Rev. Dr. Katherine R. Henderson, President of Auburn Seminary, the institution that created the Auburn Senior Fellows network. "Auburn is honored to work with some of the most powerful, diverse and inspiring prophets of our time who so inclusively embody the values of justice and love we need in our society."
Rev Dr. William Barber II, Senior pastor of Greenleaf Christian Church, Goldboro, NC; founder, Forward Together Moral Mondays Movement, President NC NAACP; President/senior lecture of Repairers of the Breach INC, North Carolina
Rabbi Sharon Brous, founding rabbi of IKAR, Los Angeles
Sr. Simone Campbell, executive director, NETWORK and leader of "Nuns on the Bus", Washington, DC.
Bishop Minerva G. Carcaño, San Francisco Area resident Bishop, the first Hispanic woman to be elected to this episcopacy; and a leading advocate for U.S. immigration reform, Sacramento, CA
Rev. Dr. Noel Castellanos, CEO of the Christian Community Development Association (CCDA), a network of hundreds of community organizations living and working in under-resourced neighborhoods, Chicago
Bishop Yvette Flunder, founder, City of Refuge United Church of Christ and leader of The Fellowship of Affirming Ministries with 56 branches in Africa, South America and Asia, Oakland, CA
Lisa Sharon Harper, Chief Church Engagement Officer, Sojourners, Washington, DC
Rev. Dr. Peter Heltzel, associate professor of theology and director the Micah Institute at New York Theological Seminary
Valarie Kaur, leading Sikh activist, lawyer, filmmaker, and founder of the Groundswell Movement, Los Angeles
Rabbi Stephanie Kolin, associate rabbi of Central Synagogue, New York
Rev. Dr. Jacqui Lewis, senior minister, Middle Collegiate Church, New York; host of Just Faith at MSNBC.com, New York
Rev. Michael-Ray Mathews, pastor and clergy organizer, PICO National Network; host Prophetic Resistance podcast, San Jose, CA
Brian D. McLaren, author, speaker, activist, and networker among innovative Christian leaders, Florida
Rev. Dr. Otis Moss III, senior pastor of Trinity United Church of Christ, Chicago
Bishop Gene Robinson, first openly gay man to be elected Bishop in historic Christianity (Episcopal Diocese of New Hampshire); currently Senior Fellow, Center for American Progress, Washington, DC.
Linda Sarsour, Muslim community activist, co-founder of MPOWER Change, and executive director of the Arab American Association of New York
The Rev. Raphael Gamaliel Warnock, Ph.D., senior pastor of the historic Ebenezer Baptist Church, Atlanta, GA
Rev. angel Kyodo williams Sensei, Buddhist priest and founder, Center for Transformative Change, Berkeley, CA
MEDIA INQUIRIES:
Susan Barnett
(212) 989-2956 (w)
(917) 841-0221 (c)
WEBSITE: Auburn Senior Fellows
Auburn Seminary identifies and strengthens leaders
— from the pulpit to the public square —
to build communities, bridge divides, pursue justice and heal the world.