I'll never forget the day our plane touched down in Iraq. I was terrified, saddened and overwhelmed all at the same time. The memories of the life I'd left behind when I fled the country almost 30 years before flooded my mind. All I could do was cry.
But it was also on this ministry trip in 2010 that I discovered my calling to help provide care and compassion to refugee families, wherever they are. Jesus himself was a refugee, and there are more than 70 directives in the Bible that tell Christians how to treat aliens, strangers and refugees with kindness.
When I left my home in Baghdad in 1982, in the midst of a war between Iraq and Iran that claimed nearly 1.5 million lives, I faced an uncertain future. I didn't know that I would even make it to America, let alone make a life for myself there. It was hard at first, but I love my adopted country.
So as a former refugee and a proud American, I can sympathize with both sides in the debate about admitting refugees from the Middle East. I fully support our country's right to defend itself. But as a refugee – and a Christian – I am also in favor of helping others like me.
After Saddam Hussein was removed from Iraq, I knew the power vacuum he left behind was going to be filled by something – I just didn't know what. Then, beginning in 2013, we saw the rise of the Islamic State of Iraq and Syria (ISIS), an offshoot of al-Qaeda.
From its very beginnings, ISIS was worse than just about anyone imagined. And in the years since its rise, millions of Iraqi Christians have been displaced, becoming refugees. On just one night in 2014, about 250,000 Christians lost their homes.
One man I'll call "Jacob" was trying to flee Baghdad because of persecution and was making his way to the northern part of the country. He began making a new life for himself there, when ISIS came, took over his home, and stole everything he owned.
Other families I've spoken with have had their daughters – some as young as 10 – kidnapped as sex slaves.
Another man I'll call "Adam," who is married with two kids, works 16 hours each day for a meager $12. He is struggling to survive. He has been denied entry to both the US and Canada because he served in Saddam's army – even though he had no choice.
These stories are hardly unique. But until President Trump's executive order and battle with the courts about refugees blew up our social media feeds, few people truly cared about – or even knew about – the seriousness of the crisis.
Right now, there are more than 65 million people worldwide who have been driven from their homes. So instead of heading to social media to right this wrong, let's ask what steps we can really take to help these men, women and children – wherever they are in the refugee process.
Christians should look at refugees as their neighbors, instead of as a problem or a statistic, and love them. Our political views or fear of terrorism should be secondary. By embracing people of other ethnicities, Christians can receive a glimpse of what life will be like in Heaven.
The government needs to be strict but more efficient in its screening of refugees before they enter America. That means keeping out people who might harm our country while letting true refugees, many of whom have urgent physical needs, in. We should allow our government officials to do the work they were chosen to do – keep our country safe.
It really boils down to this: It's the government's job to screen refugees, and the Church's job to love them. That's good to remember as we navigate this extremely complex issue in the months and years ahead.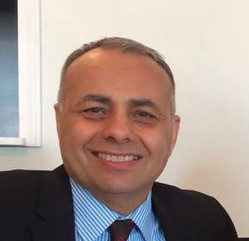 This article is adapted from "The Refugee: A Story of God's Grace and Hope on One Man's Road to Refuge" by Jalil Dawood. He is the founder of World Refugee Care