This XKCD cartoon is not new, but seeing it again after a commenter shared a link to it, it struck me in a new way. Read the comic, then see my thoughts below it…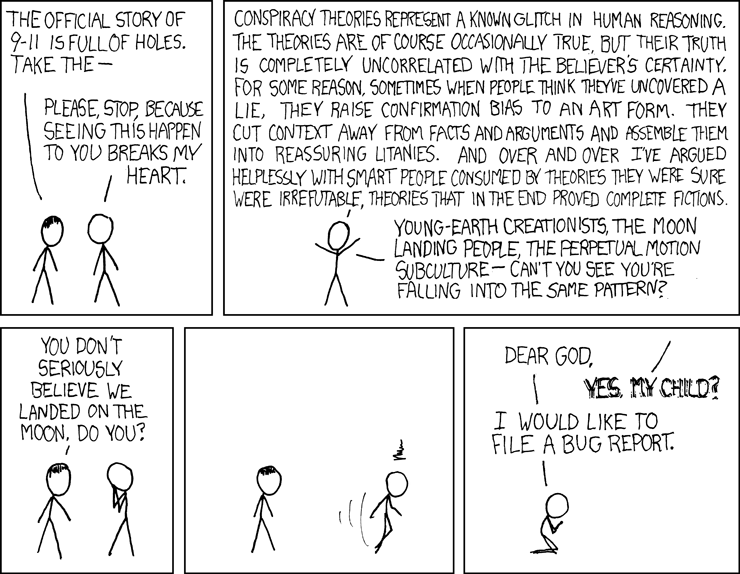 The Intelligent Design movement, like young-earth creationism, mythicism, moon landing hoaxers, 9/11 conspiracy theorists and so many others, illustrate the way that even intelligent people are prone to self-deception.
It is a glitch in our reasoning process.
Doesn't the very glitchy thinking evidenced by proponents of Intelligent Design undermine the argument that we are intelligently designed – or at least, that we are perfectly designed?
After all, why would an intelligent designer make us so susceptible to self-deception, especially with regard to arguments about a designer?
Wouldn't an intelligent (even if imperfect) designer have left a hotline number to allow us to report such bugs?