In case you missed it, I've posted the winners of the giveaway.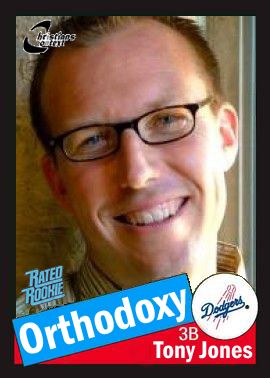 Disappointed you didn't win a set of Theologian Trading Cards here at Exploring Our Matrix? I might still have to pick one more winner, since the winner of the Elisabeth Schussler-Fiorenza signed card and set had not been in touch to provide an e-mail address.
But either way, there is another chance to win – over at Tony Jones' blog!
For this one, you need to write a theological limerick. Have fun and good luck!
FYI, at present, there is no Tony Jones card. But he's shared an image of a mock-up someone made, and that's what I've featured in this post.