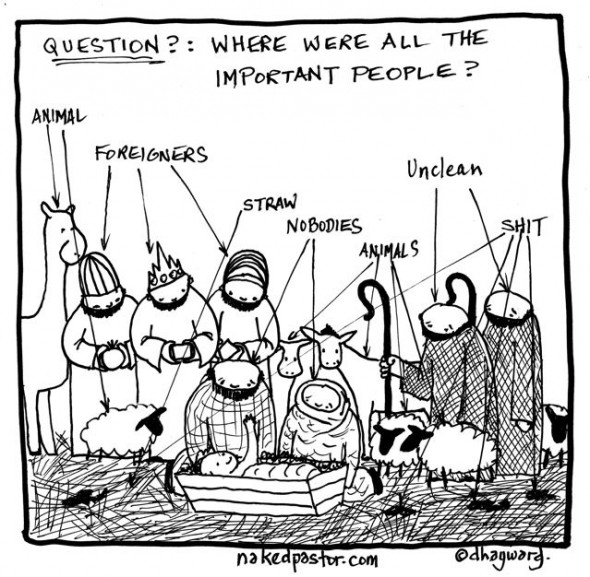 David Hayward has created and shared a cartoon that illustrates a central message in both nativity stories in the New Testament. Those who were "invited" to the birth or infancy of Jesus were the marginalized, the excluded. Somehow the powerful and dominant have managed to co-opt these stories and treat them as their own, seemingly without realizing how subversive their message is, and what its implications are for them. More than that, some seem to think that being a follower of Jesus and being important, influential, wealthy, in control, and any number of other things actually coincide or ought to coincide.
Maybe this year some of them will read these stories again, and actually hear what they are saying for the first time. Any Christian who reads the Bible but always assumes that they are a shepherd rather than a Herod, a tax collector rather than a Pharisee,
a sheep rather than a goat
, is inoculating themselves against the powerful message of the Biblical literature. They may claim to revere the Bible and to treat it as authoritative, but they still won't grasp its point.