Do you want to know the Doctor's name?
I'm not asking whether you want to watch a leaked copy (more information here) of "The Name of the Doctor" early after downloading it, assuming you have found a torrent that doesn't lead to a fake copy.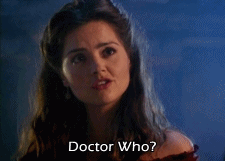 I'm asking whether you actually want to know the Doctor's name.
While some fans have been adamantly answering in the negative, isn't 50 years long enough for a show to make its fans wait before revealing the name of the main character?
Mysteries make shows like Doctor Who enjoyable. But we have all seen TV shows where an attempt to keep spinning out the same mystery has led to the show becoming more cumbersome and convoluted.
So what do you think? Is it better to keep the same mystery going for another 50 years? Or is it better to have a big reveal which leads to a deeper mystery, and then keep that going for a while?