The sheer number of posts today on this topic made me decide that a round-up is needed.
First, Benjamin Corey's post is the source of the image above. Michael Halcomb shared a repost from the past on the topic. Both of them focused on the fact that "X" is the Greek letter "Chi" and thus a historic abbreviation for Christ. Richard Beck focused on the ethnocentrism of the "War on Christmas." And Ted Troxell also shared thoughts on the Christmas spirit.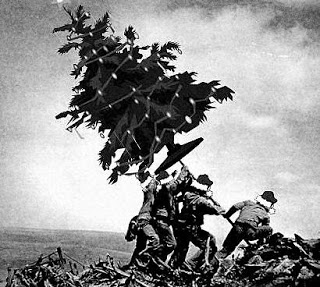 See also my earlier posts on the "war on Christmas," including one which reflects on Christmas itself as a successful Christians war on solstice.