I have yet to read either of the dueling books, How Jesus Became God: The Exaltation of a Jewish Preacher from Galilee
and How God Became Jesus: The Real Origins of Belief in Jesus' Divine Nature—A Response to Bart Ehrman
. When I do, I will discuss them in terms of their contents and arguments.
But the latter probably wins clean hands down for the cleverer marketing strategy. I just got this in the mail together with a copy of the book: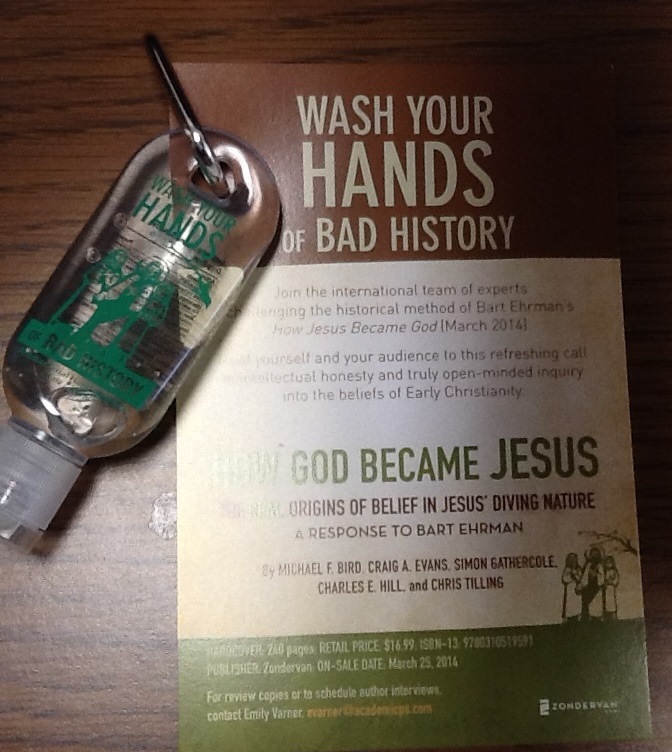 Hand sanitizer, together with a piece of publicity material with the title "Wash your hands of bad history." Very clever – and useful!
For those interested in this topic, Ben Witherington also posted today about Jewish monotheism and early Christology. I am not persuaded by his line of reasoning. It doesn't seem to me that simply saying "I am adding this person within rather than alongside the one God" would have allowed early Christians to completely sidestep issues of monotheism. Indeed, tampering with the nature of the one God would arguably have been more controversial than adding an agent alongside that God.