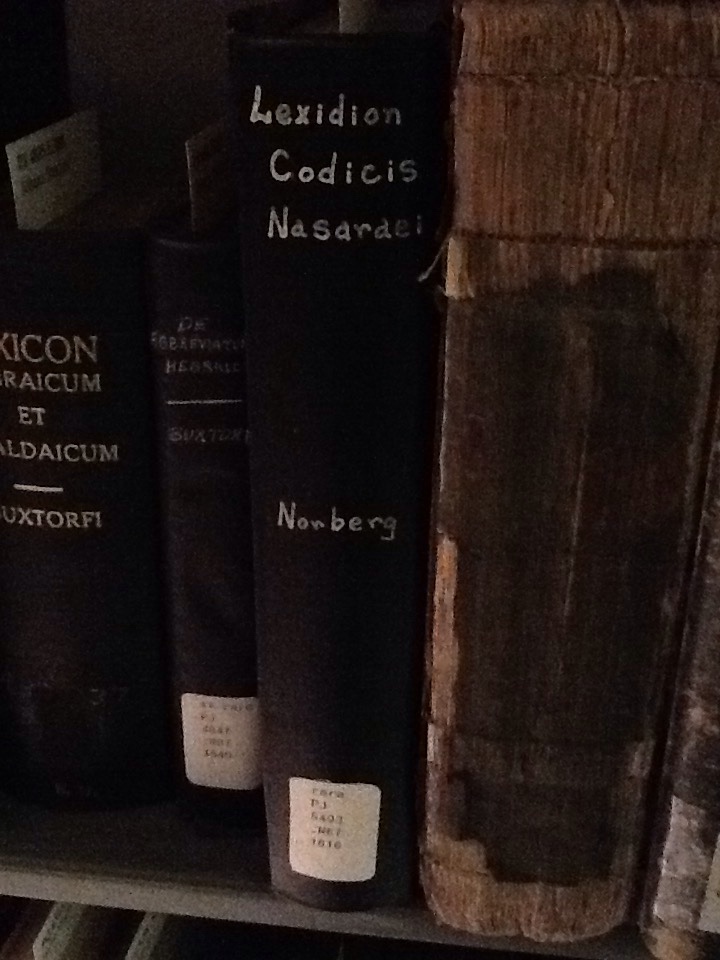 I had the privilege of visiting the rare books room at Christian Theological Seminary yesterday. One item that caught my eye is the one I took a photo of above, Matthias Norberg's Lexidion Codicis Nasaraei. It is a dictionary of the words in the Ginza Rba (Great Treasure), the principal sacred text of the Mandaeans. The Mandaic words are rendered in the Serto (Syriac) script, and then translations are provided in Latin.
As with many out-of-print and out-of-copyright books, there are nowadays many ways to get a copy. You can read it for free on Google Books. You can read it via the Hathi Trust. You can purchase a relatively inexpensive print-on-demand copy on Amazon.com
. Or you can buy a ridiculously overpriced print-on-demand version from Gorgias Press.