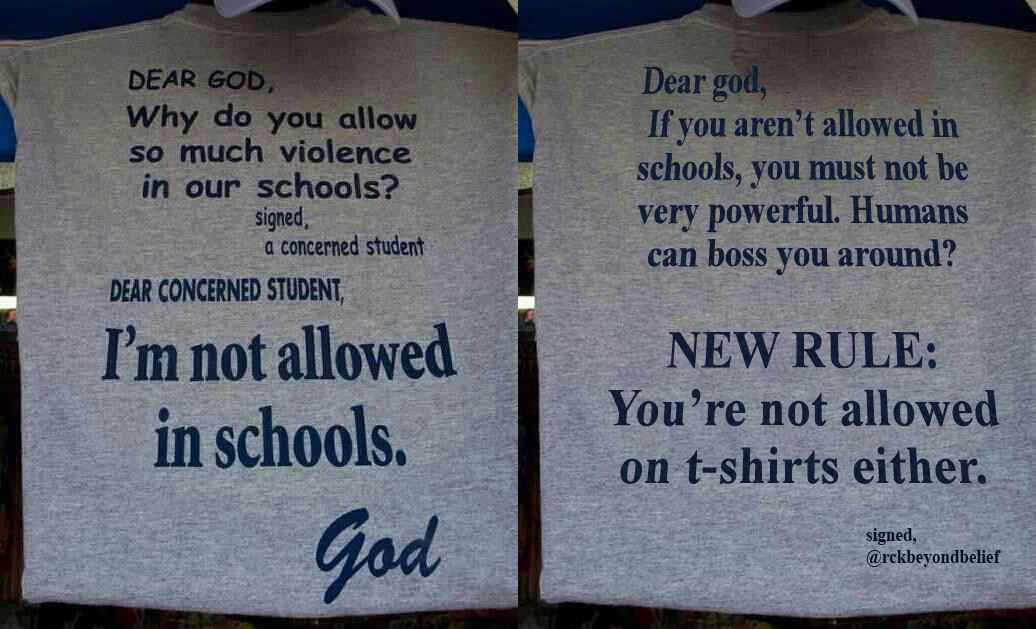 It is interesting that an atheist could apparently see that the theology on the t-shirt on the left above is idiotic, while the conservative American Christian who made it, and those who wear it, apparently could not. Someone did their own version, making the t-shirt on the right above, which they shared on imgur.
But the truth is that the evidence supports the view that, if there are gods of the sort that traditional theists and polytheists posit, their power is indeed limited. Humans can get their way despite alleged divine power, and the deities apparently need humans to enforce their rules and stick up for them.
When people had no other explanation for natural disasters than divine wrath, this wasn't the case. It was always possible to posit that God had been patient but was now revealing just how angry he had become.
It is crucial for religious believers to recognize that the ways that they have thought about God in the past are intimately intertwined with the way the world was understood in the past.
That doesn't mean that one cannot believe in God any longer. But it does mean that serious reflection should be offered regarding how to conceive of God differently in light of our different perspectives and knowledge.