IO9 highlighted how the new Star Wars novel Aftermath: Empire's End has offered a religious justification for the way Obi-Wan lied to Luke in A New Hope. There a passage is read in the Church of the Force from the Journal of the Whills which says:
The truth in our soul
Is that nothing is true.
The question of life
Is what then do we do?
The burden is ours
To penance, we hew.
The Force binds us all
From a certain point of view.
What do you make of that, from the perspective of religious studies, Star Wars fandom, or ideally both?
Here's another quote from the Journal of the Whills that I found on Twitter: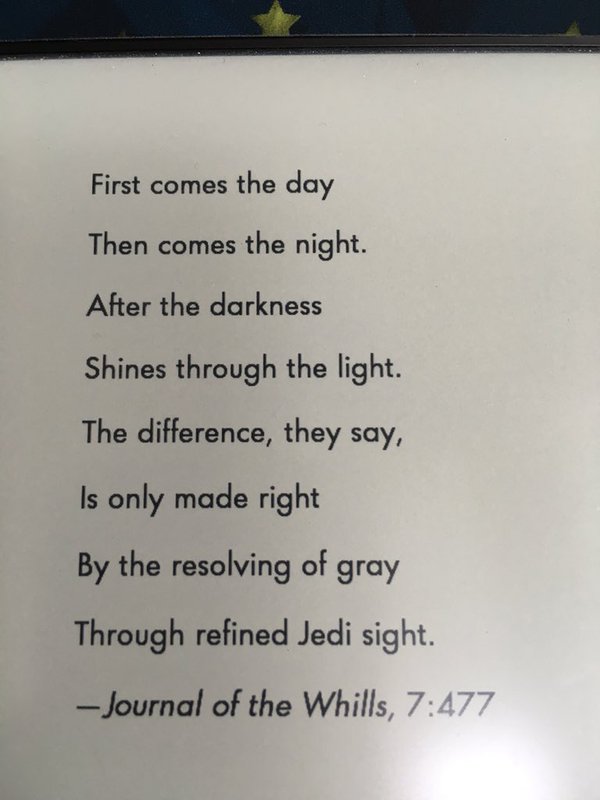 And of course, there is a great deal online about Taoism in Star Wars, ranging from a website that outright asserts that Star Wars is Chinese Taoism, to this Yoda/Vader Yin/Yang symbol on Etsy: