On the night of November 24th-25th I had what may well be the strangest dream I have ever had. I wanted to write it down so that I remember the details – even though I am sure that some key things had already faded with my waking.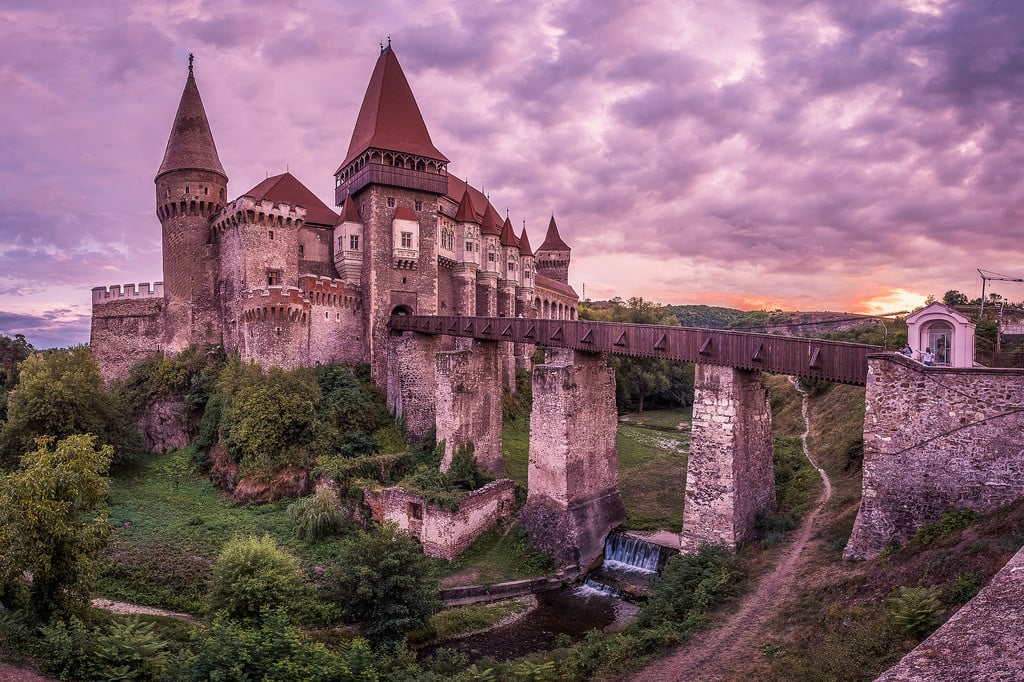 The background to the dream is that I was dead, already at the start of the dream, apparently. My wife and I both were in our home, although it included elements of my childhood home in its internal layout. I vaguely recall someone telling us that we were dead. Looking out from the house, there was an idyllic forest landscape dotted with citadels at periodic intervals, reminiscent of Biertan or Corvin Castle in Romania. (Clearly I have been thinking too much about these places, and looking at too many photos of them, in recent months!) It was apparent that our own home had transformed itself into a citadel in a similar fashion. Apparently in this version of heaven, one spends eternity in the comfortable surroundings of home turned into a castle.
I remember during the dream feeling that the experience was completely immersive and real. I was initially extremely skeptical that the best explanation for what I was experiencing was that we were dead and that this was the afterlife.
Since I was not sure how I had died, I became very anxious that my department chair might not be aware of my demise. And since the next semester I was due to teach "Heresy" (a class that none of my colleagues was likely to want to cover), I became concerned to get word to my workplace – not to let them know that there is an afterlife and what it was like, but simply to ensure that they knew I had died and could make appropriate arrangements for my classes to be covered.
The streets of heaven were a mixture of mud and smooth stones, pleasant to walk on barefoot. As I wandered around, I saw that there were Catholic priests with special connections and privileges, including one having a satelite phone that could potentially allow me to get word to colleagues about the situation. I was not sure whether I was successful in sending my message in the dream – I was pretty sure that I had not been. The priest whose car it was had come back, found me using the phone (which was docked into the back of his hatchback on the outside), and clearly frowned on what I had tried to do – although in a fairly pleasant manner. This was heaven, after all…
I am certain that there was more to this dream, but as so often happens with dreams, many details were already disappearing irretrievably into the mist that separates our dream lives from our waking state even before I had a chance to try to cling to them and pull them into my conscious memory.
What is the strangest dream that you have had? Have any blog readers ever had a dream in which they were dead and in an afterlife?