There seems to be a lot of interesting things hitting Sheffield at present or set to do so in the near future. A falling TARDIS and recently-regenerated Time Lord are apparently going to make an impact there soon. Have you seen the new trailer?
And then there is a new book series in biblical studies edited by Meredith Warren (on which see details in the image below). This seems like a good time for someone to work on a book project related to the reception of the Bible on Doctor Who!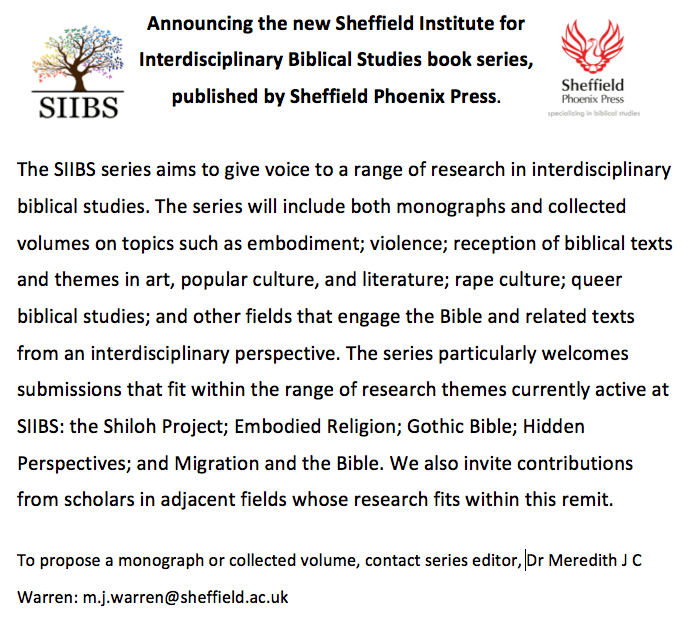 Both of these announcements can be viewed as reflecting a new era in longstanding franchises, and so it isn't just the convergence on Sheffield that justifies mentioning them together!