These past days I have been attending Starbase Indy for the first time, and presenting twice on the program together with my colleague Ankur Gupta. Both talks were at the intersection of science fiction, ethics, law, and computer programming. In the first presentation we looked at the challenges of programming driverless cars through the lens of the Kobayashi Maru scenario from Star Trek. The second presentation looked at what makes us human, the challenges of making artificial persons such as androids, and other related issues, adopting what we called a "Data-driven approach" (as in exploring the subject through the lens of Lt. Cmd. Data).
You can listen to the two episodes of the ReligionProf Podcast that Ankur and I recorded if you are not already familiar with our project and want to find out more. In this post, I will keep things brief, providing lots of pictures to give you a sense of what there is to see and do if you attend this science-promoting science fiction convention.
There are lots of cool things in the exhibit hall: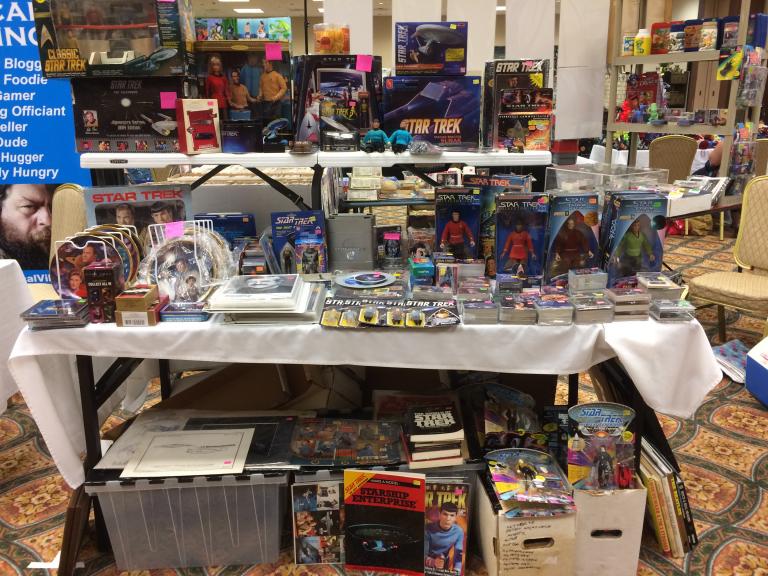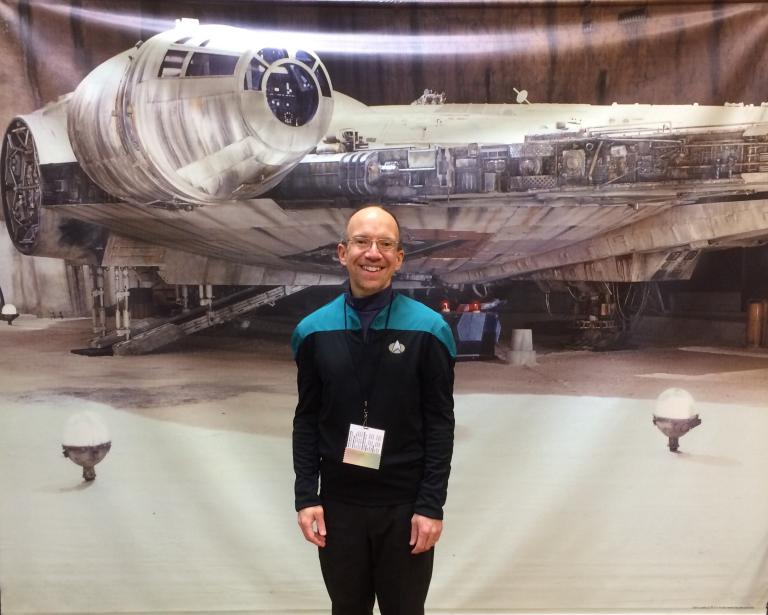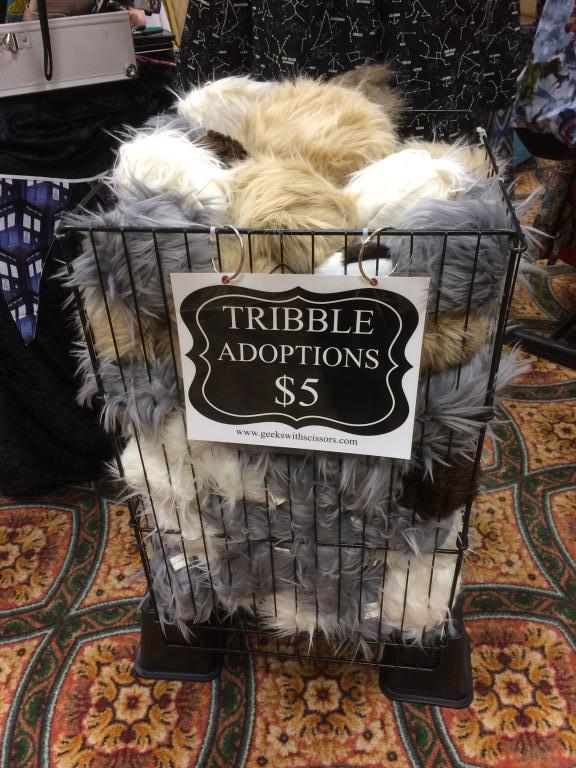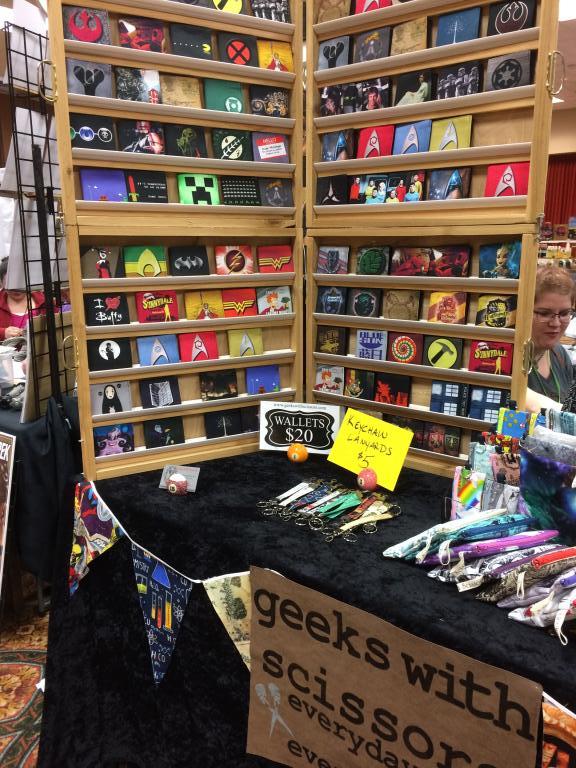 Dr. Ann Burton talked about Star Trek theology from a layperson's perspective (she is a medical doctor rather than an academic specializing in the study of humanism or science fiction).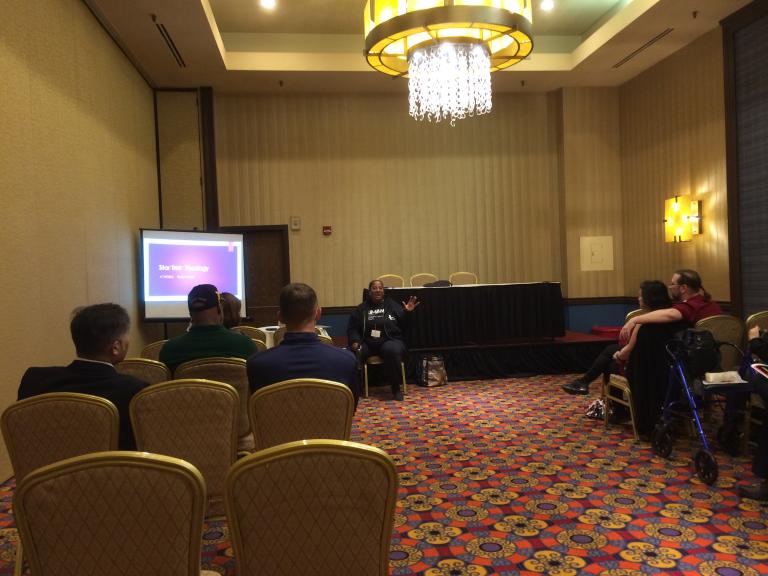 At the opening ceremonies they introduced the guests of honor. There, Lisa Meece talked about how the event was almost cancelled, but fans intervened to prevent that from happening. One thing she said (related to Star Trek) was particularly striking and powerful: there are many fictional universes that we love, but few that we'd want to live in.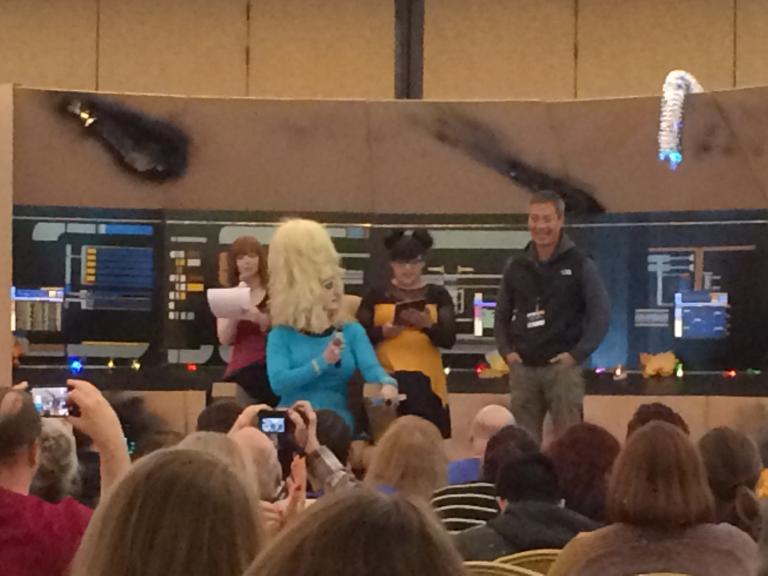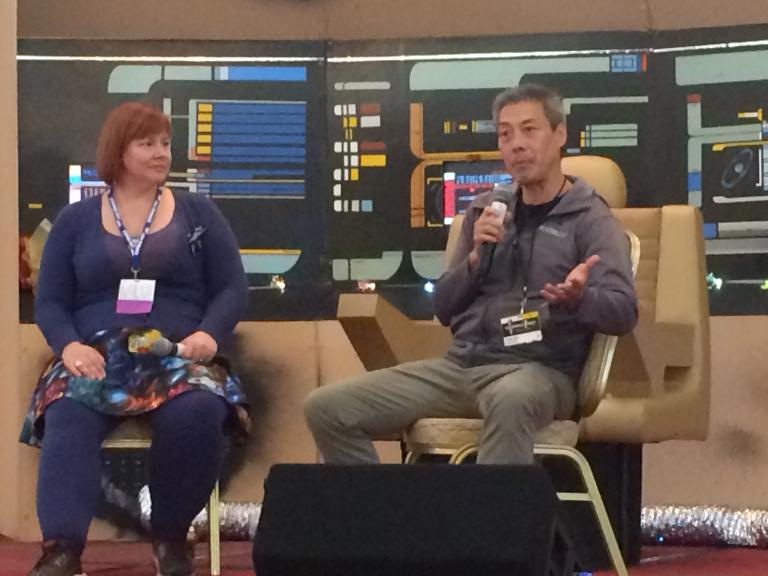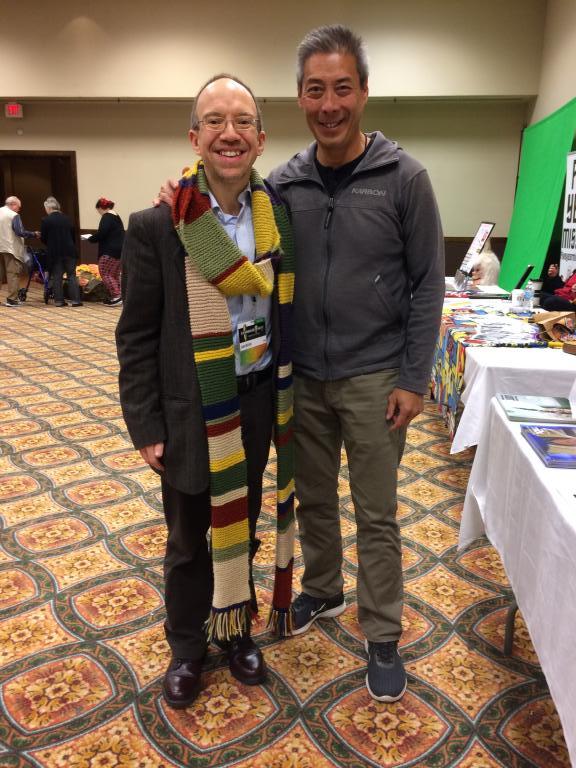 Both of our presentations, on Friday and Saturday, were extremely well received. The level of audience engagement was truly impressive.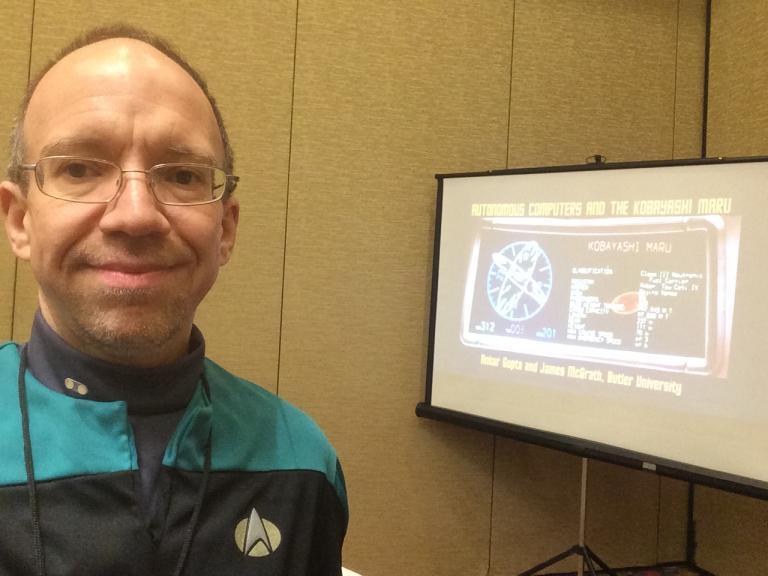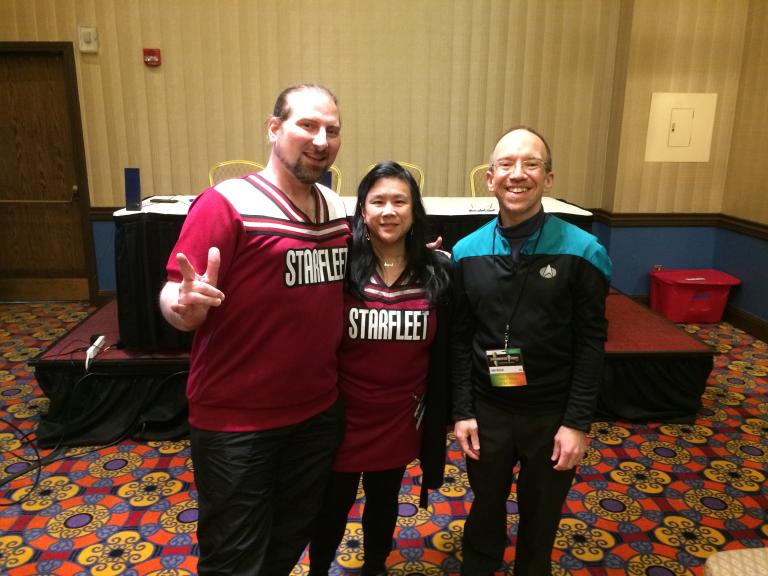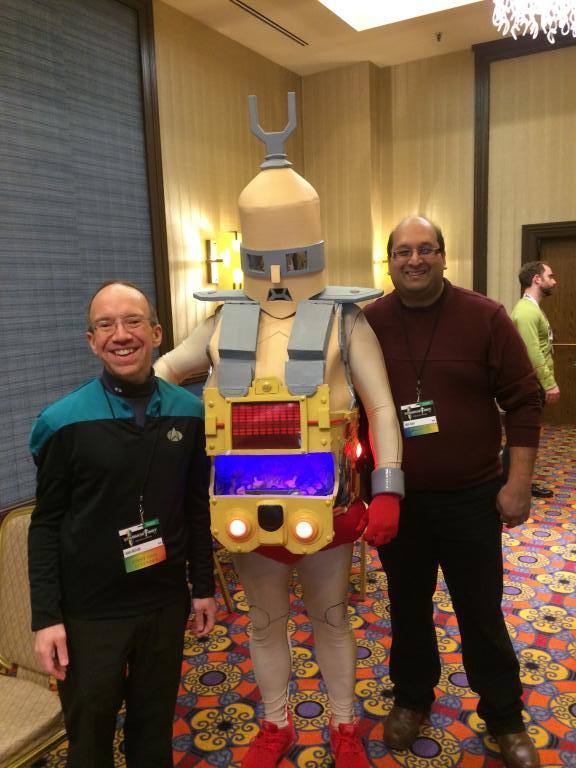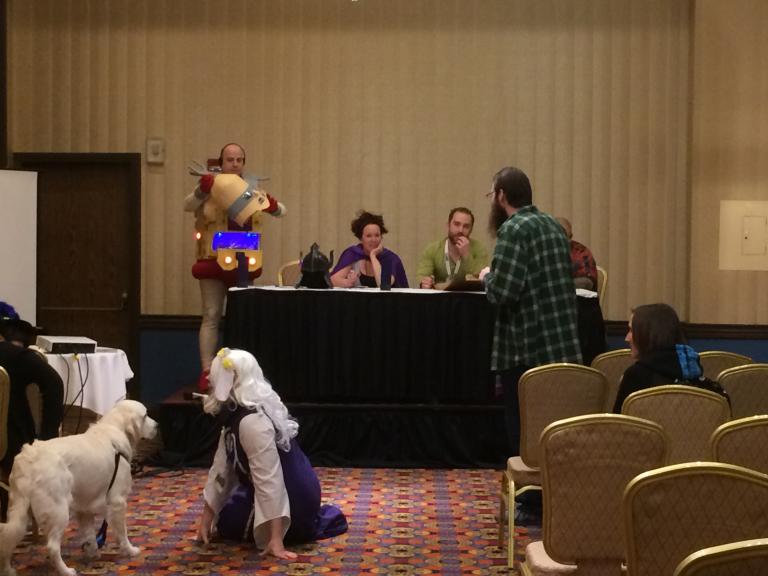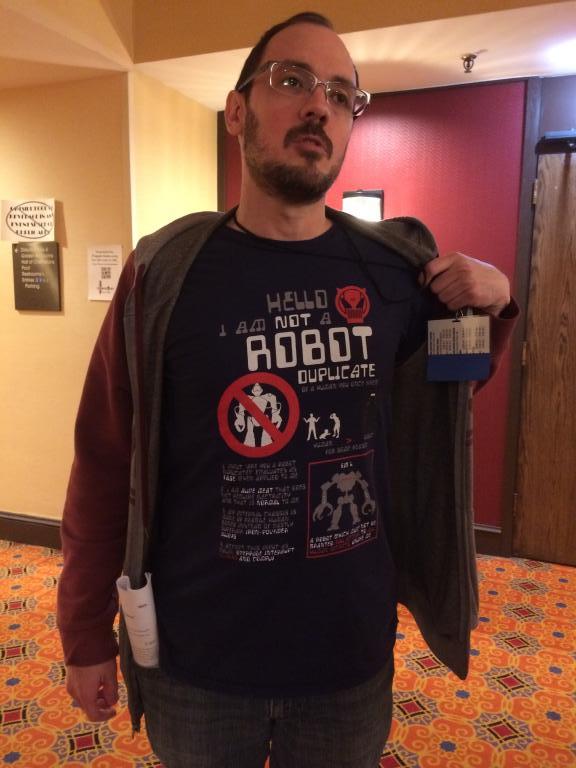 There is a lot of cosplay, as you may have already gathered.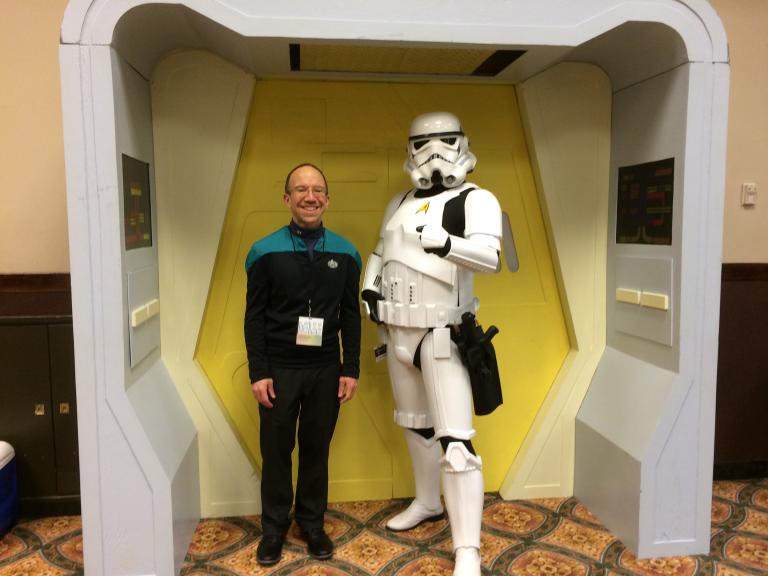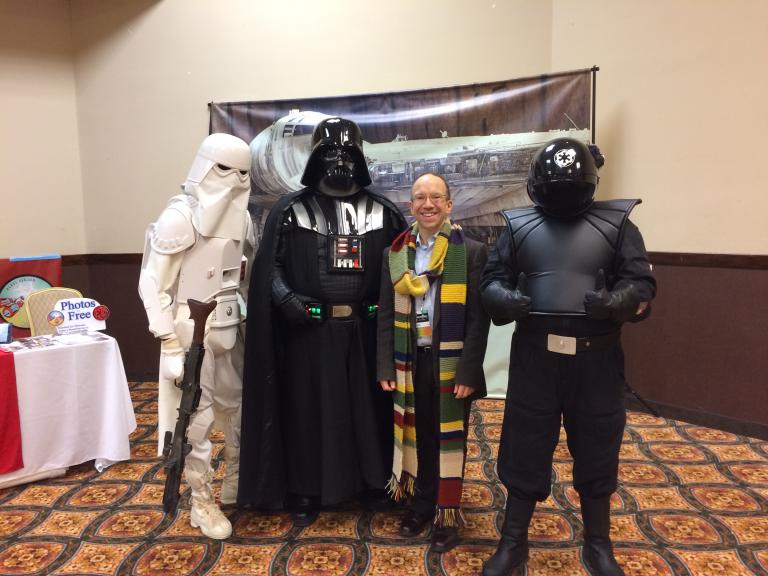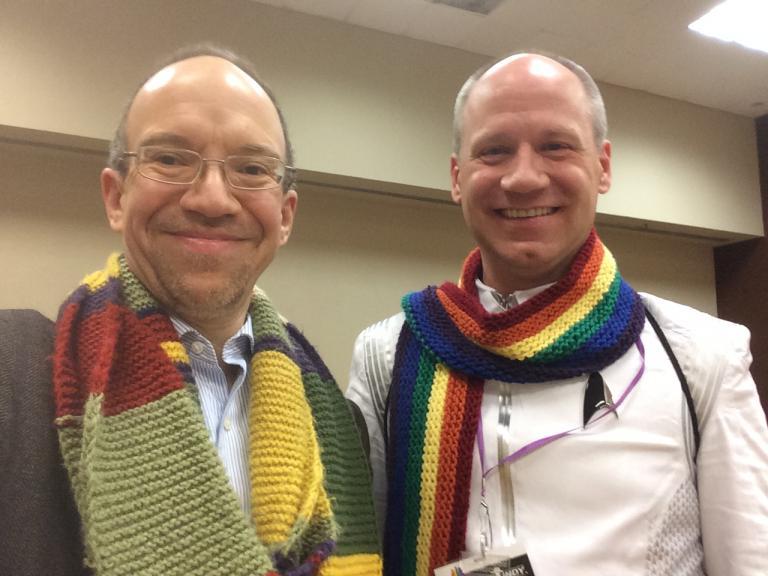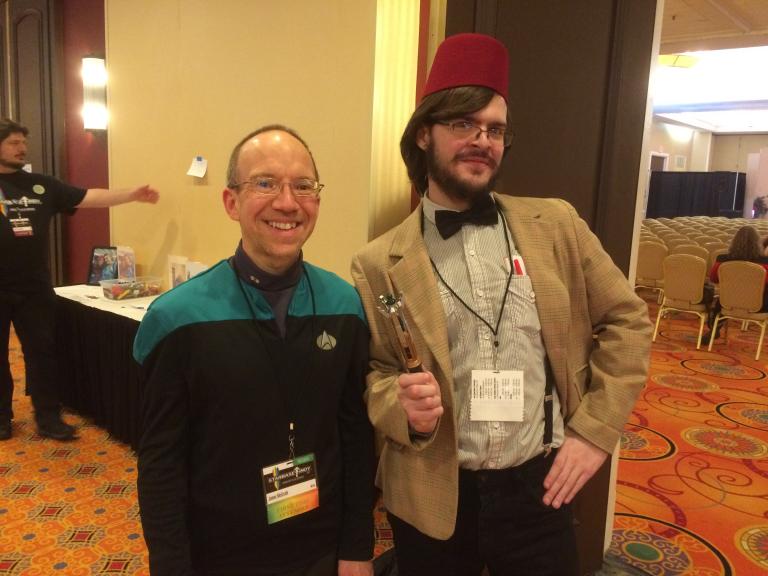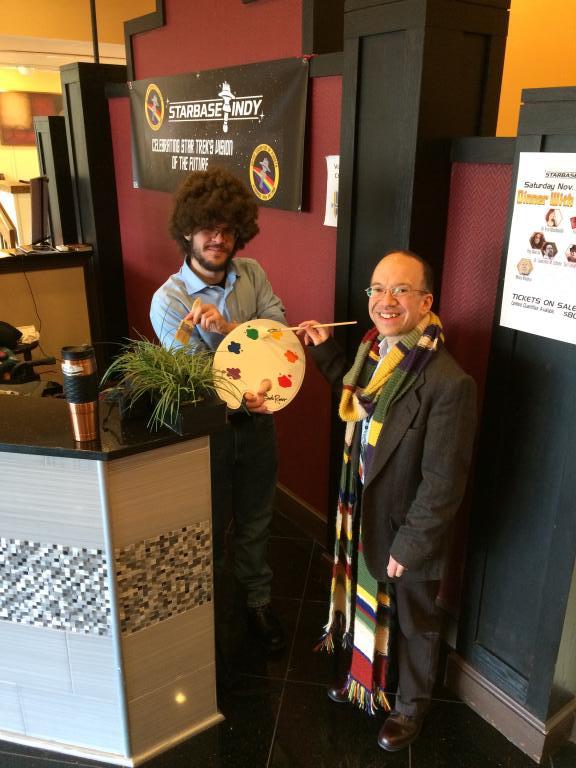 Sunday, today, is the final day of this year's convention, and so I am sharing this today, before Starbase Indy 2018 has ended, in case any readers of the blog might want to squeeze in a visit today.
Of related interest, Existential Comics had this AI-related offering recently: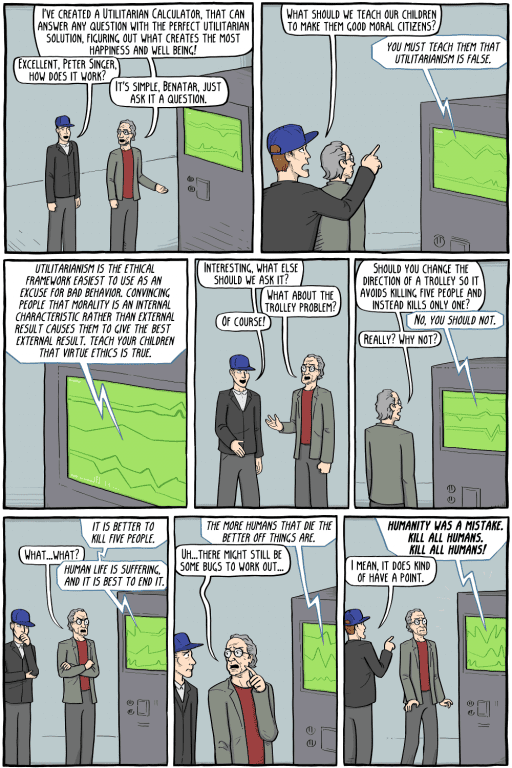 Researchers recently used AI in their effort to understand religious violence. Will machines take over scientific research and theorizing as it becomes too hard for humans?
For educators, Inside Higher Ed had survey results about professors' views on and use of technology, while the Chronicle of Higher Education had a piece about self-directed learning utilizing technology.
See too the following:
Compassion, Justice, and Trusting One's Enemy in iRobot
Mary Shelley foresaw that artificial intelligence would be made monstrous, not by human hubris but by human cruelty
AI Comes to the Classroom: Preparing Students for Autonomous and Personalized Learning