My esteemed colleague, Alexander Pruss, late last year published the book, One Body: An Essay on Christian Sexual Ethics (University of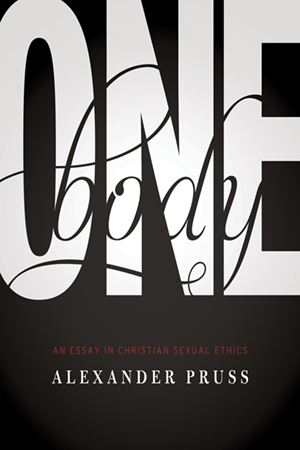 Notre Dame Press, 2012). I selected it as one of the best books I read in 2012.  If you have been looking for a philosophically sophisticated, though clearly written, presentation of Christian sexual ethics by a leading scholar in the field, one that has distinguished himself in the wider academic world, this is the book for you.
Thus, I am delighted to draw your attention to a recent blog post of Alex's:
I got an email from Notre Dame University Press, that my One Body: An Essay in Christian Sexual Ethics book is available at 30% off and with free shipping from the Press's order page to get the price down to $31.50 from the list price of $45 (I don't set the prices!). You will need the sale promo code NDEME13 to be entered at the shopping cart stage. Other books in their Ethics and Culture and their Medical Ethics series are also on sale with the same code.

I don't know if the discount code applies to their PDF version or only to their paper version.