I am happy to report that I was informed by Oxford University Press that an article I authored with University of South Alabama philosopher, Allison Krile Thornton, has just been published in The Journal of Medicine and Philosophy. Entitled "Moral Status and the Architects of Principlism," it appears in a special issue commenting the 40th anniversary of the publication of the first edition of Tom Beachamp and James Childress' Principles of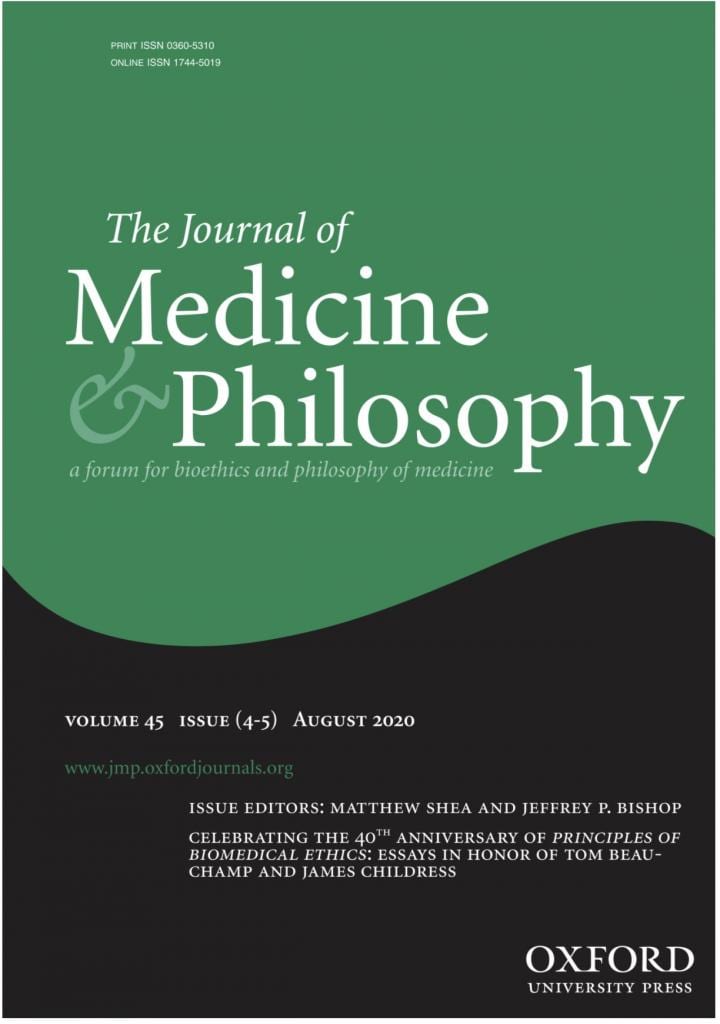 Biomedical Ethics. Here is the article's abstract:
In this article, we discuss Beauchamp and Childress's treatment of the issue of moral status. In particular, we (1) introduce the five different perspectives on moral status that Beauchamp and Childress consider in Principles of Biomedical Ethics and explain their alternative to those perspectives, (2) raise some critical questions about their approach, and (3) offer a different way to think about one of the five theories of moral status (the theory based on human properties) that is more in line with what we believe some of its leading advocates affirm.
You can read the whole thing here. (There may be a paywall)