Over the past week or so, Pastor Rob Bell has been blowing up the news outlets and Christian blog-o-sphere with the announcement of an airdate (December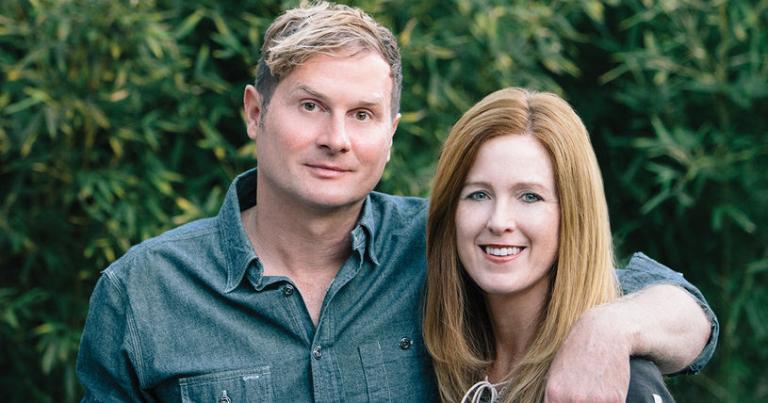 21) for his new show- The Rob Bell Show– on the Oprah Winfrey Network. Many people have come out in overwhelming support of Rob's new endeavors, such as Danielle Shoryer, who calls Rob "a better Evangelical than most Evangelicals." Others have critiqued Rob's new show as further proof that he has "left the fold" and jumped off the deep end. 
Over the past few years, I have grow to increasingly love Rob and his work because I feel like his very public journey from "bona fide Evangelical" to a free and open spiritual wanderer mirrors my personal faith journey and the story of so many other millennial evangelicals. When I met Rob for the first time in February when I went out to Laguna Beach for one of his 2Day events, I was blown away by his sense of contagious joy. He was overflowing with peace and love in a way that I had rarely seen from any other Christians. And once we hit the beach for some surfing, Rob's light grew even stronger. It was hard not to walk away from those few days without an overwhelming sense that Rob was right where he belonged and a hunger to actualize your own life calling.
This morning, I had the privilege to catch up with Rob a bit about the work he's been doing, his perspective on some of the most pressing issues of our day, and some practical advice for those of us who are trying to live authentic lives. Our one-hour conversation has been broken down in to 5 min clips that will be released in three parts over the next two weeks leading up to the premier of his show on December 21st. Today, on Part 1, I talk to Rob about responding to Ferguson, LGBT Equality, dealing with his critics, and what it was like touring with Oprah. Our conversation was filled with multiple"Aha!" moments and a ton of laughter…I hope you enjoy!
How should we respond to Ferguson? 

How was touring with Oprah? 

What compelled you to speak up on LGBT inclusion?
How do you deal with your critics? 
There you have it! Make sure you check back next week for part 2 of this interview where we talk about his books Zimzum of Love and What We Talk About When We Talk About God, his new television show, his personal calling, and the one message he believes the world needs to hear! I'll also be releasing an exclusive sneak peak of the first episode of his show, courtesy of my friends at the Oprah Winfrey Network! So keep your eyes peeled.
Until next time- Peace!