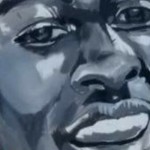 It has been nearly three months since the death of Darrius Stewart here in Memphis, Tennessee and though the Tennessee Bureau of Investigation finished their investigation, we still have not heard anything from our DA Amy Weirich.  A few days later, we mourned and protested yet another death of an unarmed black teen killed by police. At the time, I wrote a piece, Memphis Has a Hashtag. In describing the event, I wrote:
But something else happened out there that night. Through the pain and sorrow; through the heartbreak and turmoil of yet another black youth dead at the hands of state sponsored terrorism, there was a spirit of commitment. Led by family members who vowed not to let this story die and promised to keep asking questions, the crowd of about 200 stood totally in solidarity with them. We stood in unison as the family asked for our prayers and support, but also asked us to not back down and not to quit. They asked us to keep this alive until justice for Darrius is a reality.
Leaving the place that night, I truly felt a movement taking place here in Memphis. As I reflected on this movement, I wrote:
A movement joining up with others who have been on the ground fighting for justice. A movement with high levels of social media activity; a movement where young people are finding their place in social justice activism; a movement that's both new and old at the same time; a movement in which people travel to rally in places like Ferguson and Baltimore, but this time, a movement right here in Memphis.
I ended the piece by issuing a challenge: "Memphis now has a hashtag. The question that everyone is asking is what are we going to do?"
Several in the community took up the challenge. We formed the Memphis Grassroots Organization Coalition, a group of smaller grassroots organizations interested in social justice. We wrote letters, designed memes, called press conferences, and held rallies. We agreed to do interviews, host panels, march, shout, and protest.  We even inspired a group of ministers to host a march and rally one Sunday afternoon dressed in white to bring issue to the violence happening in our city. Some of these same ministers meet regularly with DA Wierich and when asked about the death of Darrius Stewart, she responded that she would not be rush or bullied into making a decision on the case.  This prompted some of the ministers to wonder how in simply asking for an update that she felt forced or bullied.
The truth of the matter is that Darrius Stewart's death is not a major concern. It is not a major concern of the police, nor the DA, but it is also not really a major concern of Memphians period. To many of us, he was just another bad dude that got what he deserved. Even candidates running for mayor in a hotly contested election have stayed away from this. Outside the few who stood with Darrius Stewart's family that day and promised to continue to stand with them, this case has drifted into the garbage bin of yesterday news for many of us.
However, resurrection may come—and it will come in the form of a piece written by W. Chris Johnson. Originally published in Gawker, "Killed on Holy Ground: Dispatch from a Sea of Blue" is some of the best writing I have read in awhile. Johnson powerfully offers not only the story of the Darrius Stewart killing, but tells the story of Tremaine Wilbourn, who is currently awaiting trial for the killing of Officer Sean Bolton. What Johnson cogently does is to tell the stories of Stewart/Schilling and Wilbourn/Bolton to critically examine how WE MEMPHIANS responded to each. It is a piece of good writing that places you at the scene of each death and each press conference and as a good historian, Johnson contextualizes it all within the racial and political climate that is Memphis specifically and Tennessee broadly.
October 17 will be three months since Connor Schilling shot and killed Darrius Stewart. I encourage you to read Johnson's piece because I believe he has jumped started the conversation again. Moreover,  I believe he has ignited the movement again, but the question still remains, "Do we even care?"
Andre E. Johnson is the Founder and Managing Editor of R3
Read Chris Johnson's entire piece in Gawker here