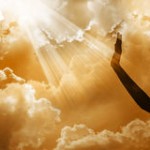 by Jennifer Hayes
In high school through the beginning of college, I would tell racist jokes, make homophobic comments, and interact as a superior being with those from another religion and/or culture. I would make the people around me laugh all while ignoring the pain, hurt, fear, and hate I was perpetuating for those who did not look like, think like, or believe like I did. Then, something happened—
I stopped.
I lost friends, was mocked, and people tried (and still do, actually) to discredit my faith all because I made a conscious decision to intentionally acknowledge the image of God that dwells within all.
I have learned (and am still learning) that even though I often fail to see the beauty and worth in people, God never does. I pray for forgiveness for the times I have failed in doing this and for guidance in how I can better live like Christ in a world (and dare I say Church) that appears to let hate and fear dictate our thoughts and actions.
Rev. Jennifer Hayes is a decent wife, goofy mom and a loud associate pastor in the Cumberland Presbyterian Church.
I began to educate myself about other people, cultures, and religions. I stopped sharing pictures on social media that spread hate and ignorance "in the name of Jesus Christ" and/or "American pride." I promised myself and God that I would no longer "evangelize" through the means of "scaring the literal hell out of people". I began to create opportunities to be in intentional relationships with people who do not look like me, who do not think like me, and those who do not believe like me.