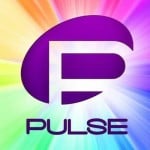 by Rev. Hannah Adair Bonner
On June 12, 2016, at 2am Sunday morning, Omar Mateen walked into Pulse Nightclub in Orlando, Florida and started shooting. When he finished 50 people were dead and 53 injured. Here at R3, we are collecting some reflections of this horrific massacre. If you would like to share, please email us at rhetoricraceandreligion@gmail.com. You can also follow us on Twitter at @examinereligion and Facebook
As I see all these posts about prayers for Orlando, all I can keep thinking about is how many in the LGBTQ community have been praying for us for years. While we have made them feel unwelcome in our pews and barred them from our pulpits, they have been praying for us. When we showed we may not "deserve" their prayers by saying they did not deserve ours, they have been praying for us. When we showed ourselves unfit to parent by kicking our own children out of our homes as they came out, they have been praying for us. When a lifetime of our rejection and attacks took its toll on them physically, they prayed for us from their sick bed.
The scriptures say, "The prayer of the righteous is powerful and effective," and I know this well, for I credit the prayers of the queer among the many that have kept me alive through this often dangerous year.
A few years ago, when my aunt lay dying herself, the youngest of my grandmother's children to reach adulthood, and the first to leave it, I knew she was praying for me. Her prayer went so far as to take the form of action: her last act was to insist to her partner that her youngest niece, who had grown up being taught it was wrong to be a pastor because she was a woman, would be the only one to stand in the pulpit at her funeral.
Do not say you are praying for Orlando, unless you are willing to let God use you to be the answer to your own prayer. If you are not willing, know that somewhere out there, there is probably a Queer Christian praying for you.
Hannah Adair Bonner is the curator of The Shout: a spoken-word poetry focused artivism movement seeking to nurture a community of multi-ethnic, multi-generation, justice-seeking, solidarity-building people. She is ordained in the United Methodist Church. She graduated from Duke Divinity School and Furman University, but truly received her education from friends like you.
Donate to the Work of R3
Like the work we do at Rhetoric Race and Religion? Please consider helping us continue to do this work. All donations are tax-deductible through Gifts of Life Ministries/G'Life Outreach, a 501(c)(3) tax exempt organization, and our fiscal sponsor. Any donation helps. Just click here to support our work.