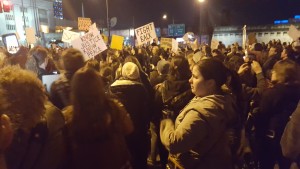 In the wake of the recent election, I put together a list of now debunked myths that permeated the campaign. Can you name some others?
Myth #1: Trump supporters are all rural, uneducated white folks.
Myth #2: White women will vote in record numbers for Clinton.
Myth #3: America in the end, is a decent country that will stand against sexism and racism.
Myth #4: We are a progressive country
Myth 
#5: In the end, white conservative Evangelicals will not vote for Trump in similar numbers of previous GOP candidates.
Myth #6: The Mormons would not vote for Trump
Myth #7: The "Never Trump" crowd would crossover and vote for Clinton.
Donate to the Work of R3
Like the work we do at Rhetoric Race and Religion? Please consider helping us continue to do this work. All donations are tax-deductible through Gifts of Life Ministries/G'Life Outreach, a 501(c)(3) tax exempt organization, and our fiscal sponsor. Any donation helps. Just click here to support our work.