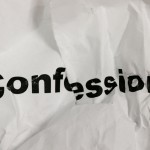 As a person of faith and a faith leader, I come to any movement because of my faith. My actions are grounded by my faith commitments. Therefore, as we start this "resistance movement" on the day we inaugurate Donald J. Trump, I must start with confession. I hope you will join me.
Let us confess…….
Forgive us for not believing many black and brown people who were trying to tell us what we were seeing and hearing for the past 18 months.
Forgive us for not standing with Black Lives Matter protesters when they were marching all across this country include several marches in Washington DC were many are at now.
Forgive us for not talking to our relatives "back then"; back then when we thought it was cute, back then when we didn't think they meant any harm; back then when we just sat silent or tried to ignore them.
Forgive us for not respecting what we had in president Obama. Forgive us for our complicity and complacency; forgive us for not being grateful or thankful.
Forgive us for conflating Hillary Clinton and Donald Trump as "the same." We know they are not the same now by the picks in the cabinet.
Forgive us for our ideological stands and fighting with the people who are at least "at the table" with us. Help us to know who our real adversaries are in the future. Teach us that if one comes to the table that person should at least get the benefit of the doubt.
Forgive us for voting against our best interests and then trying to blame others for our mistake.
Forgive us for the roles we play in our own oppression.
Forgive us for not sustaining economic boycotts
Forgive us for not taking our role as citizen seriously enough.
Forgive us for only being "social media activists" and not ones who will embody our protests.
Forgive us for not using our gifts and abilities in the movement; for standing on the sidelines expecting others to do the hard work while we reap benefits.
Forgive us for always criticizing EVERY plan, idea, or thought; only to protect us from not practicing embodied solidarity with those standing under oppression.
And forgive us for shrinking back to our own private worlds when the cost becomes too much.
In your name we pray,
Ashe and Amen
Andre E. Johnson is the Managing Editor and Founder of R3
Donate to the Work of R3
Like the work we do at Rhetoric Race and Religion? Please consider helping us continue to do this work. All donations are tax-deductible through Gifts of Life Ministries/G'Life Outreach, a 501(c)(3) tax exempt organization, and our fiscal sponsor. Any donation helps. Just click here to support our work.