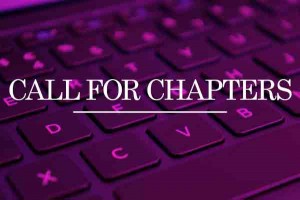 In 2018, the nation will commemorate the fiftieth year anniversary of the death of Martin Luther King Jr. While many in the nation will come together and celebrate the life and legacy of Dr. King, the anniversary will also give rhetoric scholars an opportunity to study anew the rhetoric of one of America's finest orators. In addition, it will also give us an opportunity to add to what is a surprisingly small collection of scholarship on the rhetoric of King. To give a comparison, a search in the Communication and Mass Media index reveals a shocking discovery. Since his assassination in 1968, only thirty-five articles examine the rhetoric of King. Compare this to articles examining the rhetoric of President Barack Obama. Since 2005, seventy-nine articles examine the rhetoric of Obama. Therefore, despite Edwin Black's observations that King left a very "considerable body of written work—speeches, articles and books" and that King's "influence on the character of public persuasion is by itself sufficient to regard King's rhetorical efforts as revolutionary," the dearth of scholarship in rhetoric on King speaks volumes.
Therefore, to commemorate the fiftieth year anniversary of the death of King, and to address the dearth of King scholarship in the area of rhetoric, we issue a call for chapters focusing on the rhetoric and rhetorical legacy of Martin Luther King Jr. We are especially looking for chapters that examine his early public career in Montgomery and his rhetoric from 1960-1965. Contributors must submit proposals of approximately 300 words no later than August 15, 2017, but we will base acceptance into the collection on completed essays of approximately 20-25 double-spaced pages submitted no later than November 30, 2017. Include contact information, previous publications, and academic affiliation, if any.  Please title the e-mail subject line of the proposal "MLK" when e-mailing the proposal to either Andre E. Johnson, PhD at ajohnsn6@memphis.edu or Steven Tramel Gaines stgaines@memphis.edu.
Deadline for Proposals: August 15, 2017
Notification will be no later than August 30, 2017
First Complete Draft due: November 30, 2017
Various Draft Revisions: December 1 through February 15, 2018
Final Draft due: March 15, 2018
Donate to the Work of R3
Like the work we do at Rhetoric Race and Religion? Please consider helping us continue to do this work. All donations are tax-deductible through Gifts of Life Ministries/G'Life Outreach, a 501(c)(3) tax exempt organization, and our fiscal sponsor. Any donation helps. Just click here to support our work.