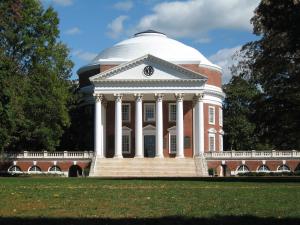 by Jayanni Webster
As a labor organizer for a higher education union, I feel it's important to draw attention to the fact that our college and university campuses have become notable spaces for contestation by white supremacists / white nationalists. Perhaps it's always been this way, right? But we cannot ignore the university and college as an important site to defend in this moment. We cannot ignore that many campuses are experiencing for the first time public and vivid propaganda for white nationalism. 107 incidents of anti-Muslim, anti-Black and anti-gay propaganda by these groups have appeared since the start of this academic year.
They are recruiting white students, and administrators are behind the curve in addressing the matter. ALEC and the NRA are funding politicians to push campus carry bills across the country to allow staff and students to carry firearms. A bill allowing full-time employees to carry has already passed here in Tennessee. That's why I believe an independent organization (a union) for faculty and staff is so important, esp. to address the critical issues we face.
But listen …
What's at stake when it comes to institutions of higher education is of importance to all of us. Higher ed plays a role in checking and restoring democracy in many communities and states across this country. Its employees from the tenured professor all the way up to the custodian contribute to creating and nurturing an environment that is a microcosm of the country itself that can mirror and tell us things about ourselves and also offer solutions to systemic problems. White nationalists are targeting higher ed and attacking academic freedom just as Nazis did in Germany because they understand this. They also understand that people of color organizers and white anti-racists who are leading movements of social change across the country are coming out of these institutions.
And to be clear I'm not romanticizing higher ed. Lord knows we've got a lot to change and neo-liberalism in higher ed should also be considered a threat. But again, the university is a microcosm of the country. So we gotta consider it an important site to organize and fight for.
The fanatic white nationalist organization "alt-right" marched on UVA's campus, dredging up imagery of black and white photos of Klansman and women carrying torches to terrorize Black people. Their "leaders" speak on campuses to debate the merit of hate speech as free speech. UC Berkeley canceled their event only to be threatened by Trump to pull federal funding. White nationalist are planning a "white lives matter" protest at Texas A&M September 11. White supremacist legislators in Tennessee succeeded in bullying the largest university in our state (UTK) into defunding the LGBTQ resource center and silencing and removing the first ever vice chancellor of diversity. And recently announced, the Trump administration is hoping to pursue suing schools for "anti-white" bias.
We have to resist white supremacist from gaining anymore ground in higher education and kick them out where they have succeeded.
Jayanni Webster is a labor organizer in Tennessee.
Donate to the Work of R3
Like the work we do at Rhetoric Race and Religion? Please consider helping us continue to do this work. All donations are tax-deductible through Gifts of Life Ministries/G'Life Outreach, a 501(c)(3) tax exempt organization, and our fiscal sponsor. Any donation helps. Just click here to support our work.