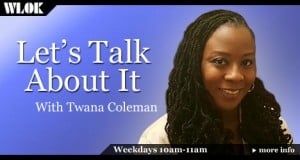 On Wednesday, November 8, 2017, our founder and managing editor, Dr. Andre E. Johnson, was a special guest on radio station 1340 WLOK's Let's Talk About It with Twana Coleman. The subject of their conversation was politics. They discussed the election in Virginia and New Jersey, Trump and the Russian hacking scandal and the role of race plays in electoral politics. See the discussion below.
Donate to the Work of R3
Like the work, we do at Rhetoric Race and Religion? Please consider helping us continue to do this work. All donations are tax-deductible through Gifts of Life Ministries/G'Life Outreach, a 501(c)(3) tax-exempt organization, and our fiscal sponsor. Any donation helps. Just click here to support our work.