You Might Still Be a Fundamentalist Even If…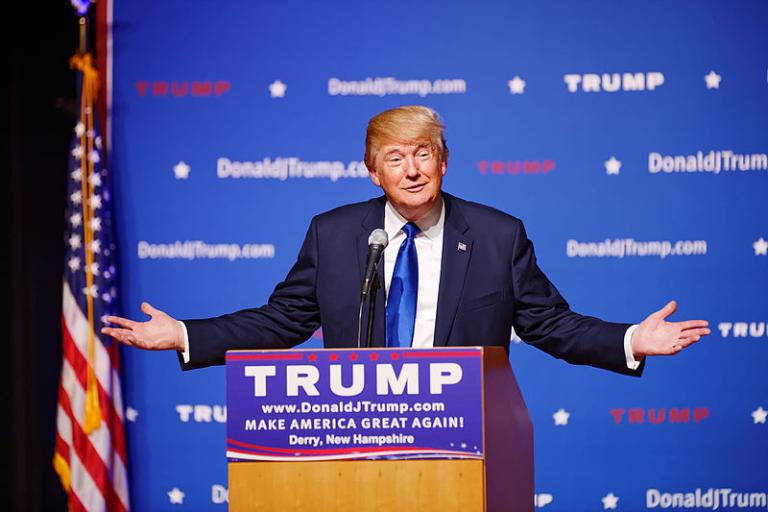 In January of this year (2017) I served on a panel at a session of the American Society of Church History's annual, national meeting. The subject of the discussion was "The Future of Evangelicalism in America" which is also the title of a book edited and written by the panel's participants. I was the only theologian on the panel as I was also the only theologian who authored a chapter in the book which was published in 2016 by the University of Columbia Press. The other authors and panelists were historians and sociologists of religion. One difference that emerged among us, especially during the Q&A time after the panelists' presentations, has to do with how best to define "evangelicalism." I define it as a deep and wide historical-theological tradition within Protestant Christianity and as a distinct spiritual ethos found primarily among Protestant Christians.
Understandably, given the influence of the media and the participation of many voters calling themselves evangelicals during the 2016 American presidential election, many others, especially in the audience, tended to think of "evangelical" as a political identity nearly identical with "Trumpism."
During the Q&A I was specifically asked by a member of the scholarly audience, composed mostly of church historians, how it is possible that certain notable evangelical thinkers and leaders have spoken out publicly against Trump. The person named names and they were all people I would identify as inhabiting the "far right" of the evangelical spectrum. (I will refrain from naming names here, but many readers will know who they are.)
Reading the faces and body language of the audience I felt that this question was of special interest. During the presidential campaign and in the period between the election and the inauguration several "evangelical notables"—all of whom I would call fundamentalists—broke from their own ranks, their own cohort, their own tribe to denounce Trump as unfit to be president of the United States. The question aimed at me was how to explain these men's seemingly odd, unfitting, peculiar political posture when nearly all of their own friends and colleagues loudly supported Trump.
My off-the-cuff response to the question was that I considered the persons named primarily motivated by theology and as intelligent, thoughtful men. Obviously my understood intention was to distinguish them from the majority of their own "pack" or "tribe" many of whose influential self-appointed spokesmen, mostly pastors of fundamentalist churches, supported Trump.
However, and this is my point here, the mere fact of not supporting Trump and of expressing dissenting opinions about Americanism mixed with Christianity does not make one any less "fundamentalist" theologically, spiritually or dispositionally.
*Sidebar: The opinions expressed here are my own (or those of the guest writer); I do not speak for any other person, group or organization; nor do I imply that the opinions expressed here reflect those of any other person, group or organization unless I say so specifically. Before commenting read the entire post and the "Note to commenters" at its end.*
Fundamentalism is a particular theological and spiritual posture within evangelical Christianity. Some people will insist on a clear line of distinction, even difference, between "fundamentalism" and "evangelicalism." There is some support for that clear differentiation historically and theologically. However, in the wider view fundamentalism has always been evangelical Christianity's "far right wing"—theologically.
However, neither evangelicalism nor fundamentalism are political identities; this confusion is the creation of certain sociologists of religion and the media.
There is and has been since at least 1942 a line, however blurred it may be, between moderate-to-centrist evangelicalism and fundamentalism. This is especially the case in Great Britain and America. I won't attempt to speak for the situation in other countries. Fundamentalists are evangelicals who display the following characteristics: belief that "biblical inerrancy" is a "super badge" (Carl Henry's own term) of evangelical identity, belief that true evangelical Christians will always interpret the Bible as literally as possible, belief that true evangelical Christians will never have Christian fellowship with non-evangelicals ("biblical separationism"), and a habit of searching for, "finding," and exposing heresies especially among evangelicals.
To make my point here as clear as possible without naming any names…. Imagine influential American fundamentalist evangelical theologian "John Doe." Dr. Doe is well-known for bearing all the characteristics of fundamentalism I mentioned above. However, like many American fundamentalists, he wants to be considered a mainstream evangelical leader and spokesman. In the past, anyway, he has been aggressive toward those among American evangelicals he considers heretics, "sheep in wolves' clothing," people he considers not authentically evangelical, and has worked to undermine their acceptance and influence among evangelicals.
Then, surprisingly to many people who think of both "evangelical" and "fundamentalist" as political identities, Dr. Doe breaks ranks with his fundamentalist evangelical cohort and denounces their favorite politician as unfit to be president of the United States. Then he goes even further and denounces the prominence of "Americanism" mixed together with Christianity—something his own cohort is especially known for.
I understand the confusion Dr. Doe creates among those ignorant about evangelical and fundamentalist history and theology—especially those who have wrongly come to identify these categories as political identities. What I don't understand is the tendency on the part of some moderate-to-centrist evangelicals to think that, only for this reason, Dr. Doe must no longer be "one of those fundamentalists." He might have broken ranks with some outspoken fundamentalists—about these matters—but this alone does not make him now no less a fundamentalist or now a moderate-to-centrist evangelical (non-fundamentalist evangelical).
My plea here is for everyone to take a deep breath and remember that neither "evangelical" nor "fundamentalist" is really, historically-theologically speaking, a political identity. A person can be a true blue fundamentalist and nevertheless be opposed to both "Trumpism" and "American exceptionalism" cloaked with the cross and the Bible.
*Note to commenters: This blog is not a discussion board; please respond with a question or comment only to me. If you do not share my evangelical Christian perspective (very broadly defined), feel free to ask a question for clarification, but know that this is not a space for debating incommensurate perspectives/worldviews. In any case, know that there is no guarantee that your question or comment will be posted by the moderator or answered by the writer. If you hope for your question or comment to appear here and be answered or responded to, make sure it is civil, respectful, and "on topic." Do not comment if you have not read the entire post and do not misrepresent what it says. Keep any comment (including questions) to minimal length; do not post essays, sermons or testimonies here. Do not post links to internet sites here. This is a space for expressions of the blogger's (or guest writers') opinions and constructive dialogue among evangelical Christians (very broadly defined).