The Needed Next Step in Empowering Women and Improving the World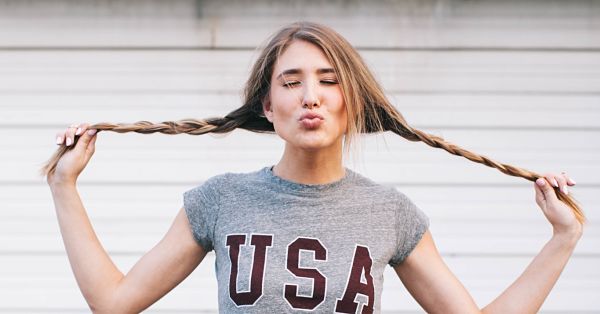 One hundred years ago women finally achieved the right to vote in the United States. One hundred years later women still form a tiny minority of government leaders in the U.S. There exists an imbalance of power; men hold most of the power. The rise of women is notable and to be celebrated, but it is still not enough. What we need, I propose, is a true balance of men and women in governments throughout the U.S.
I do not know how this can be achieved except by means of a constitutional amendment. Let us amend the U.S. Constitution such that every branch of government at every level—from the federal down to the local—must be composed of at least as many women as men. I propose that this amendment have a sunset clause of ten years. At the end of the ten years (from the time the amendment goes into effect) the requirement ends.
I do not think it will be in the common interest to keep such a requirement going forever. My proposal is simply aimed at leveling the playing field and discovering, for a decade, how empowering women equally with men will affect our social order.
*Sidebar: The opinions expressed here are my own (or those of the guest writer); I do not speak for any other person, group or organization; nor do I imply that the opinions expressed here reflect those of any other person, group or organization unless I say so specifically. Before commenting read the entire post and the "Note to commenters" at its end.*
A few years ago, here, I half seriously proposed that for ten years ONLY women be allowed to lead in government. I still think that would be a very interesting social experiment. However, I doubt that it could happen and, if it did, there might be a rebellion by men. We don't need that.
During the ten years of my present proposed social experiment men would be allowed to speak influentially into the public, political, government realm, run for political office, serve as elected and appointed leaders, but only up to a percentage in each government entity equal to that of women.
Something like this is already the case in the private sector in some Scandinavian countries where law requires that governing boards of corporations be composed equally of men and women.
Here in the U.S. we are making progress in this direction, but not fast enough. We are in a mess—politically and socially. Men have largely bungled things; it's time to find out if women with power can fix our seemingly hopelessly broken political system.
*Note to commenters: This blog is not a discussion board; please respond with a question or comment only to me. If you do not share my evangelical Christian perspective (very broadly defined), feel free to ask a question for clarification, but know that this is not a space for debating incommensurate perspectives/worldviews. In any case, know that there is no guarantee that your question or comment will be posted by the moderator or answered by the writer. If you hope for your question or comment to appear here and be answered or responded to, make sure it is civil, respectful, and "on topic." Do not comment if you have not read the entire post and do not misrepresent what it says. Keep any comment (including questions) to minimal length; do not post essays, sermons or testimonies here. Do not post links to internet sites here. This is a space for expressions of the blogger's (or guest writers') opinions and constructive dialogue among evangelical Christians (very broadly defined).