The First Real Pentecostal Systematic Theology?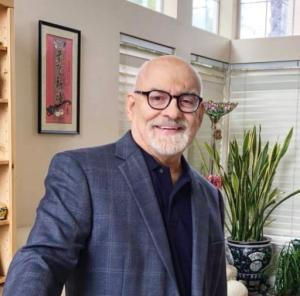 *Note: If you comment here, make sure your comment is relatively brief (no more than 100 words), on topic, addressed to me, civil and respectful (not hostile or argumentative), and devoid of links or photos.
I grew up classical Pentecostal (not charismatic) and attended a classical Pentecostal college. I was deeply embedded in classical Pentecostalism throughout my first 25 years of life. Then I attended an Baptist seminary (something I was warned not to do) and discovered that I was no longer Pentecostal (although I never adopted cessationism). I became Baptist.
One of my disappointments with Pentecostalism was a certain noticeable suspicion of theology. Doctrine, yes; theology, no. Yes, in college I had two semesters of "systematic theology," but it wasn't really theology; it was indoctrination. Our main textbooks was a three volume (hardly "volumes!") entitled "Systematic Theology" by Assemblies of God theologian E. S. Williams. I considered it, as my recent seminary students say, "weak sauce." What I wanted was "awesome sauce!" I never found that among classical Pentecostals (as opposed to neo-Pentecostals like J. Rodman Williams) until now.
I recently read the page proofs of the forthcoming book "Tongues of Fire: A Systematic Theology of the Christian Faith" by Assemblies of God theologian Frank D. Macchia (Vanguard University, Costa Mesa, California). The publisher will be Cascade Books/Wipf and Stock. I am not sure of the publication date and I don't see it on Amazon yet.
This is an amazingly theologically erudite (but accessible) system of Christian theology in one volume of about 435 pages.  It is Pentecostal-flavored but can be appreciated by non-Pentecostals as well. It is not a defense of Pentecostalism and occasionally departs from traditional Pentecostal beliefs. Clearly, Macchia is writing from and for an ecumenical audience. He includes numerous quotations from and references to ancient Christian thinkers, Protestant reformer, and modern theologians of many traditions. He knows theology well but does not write as if he has something to prove.
Over the years I have been asked numerous times for an Arminian systematic theology. This is one, even though Macchia hardly mentions Arminius or Arminianism. He gently but firmly rejects Calvinism while expressing appreciation for some aspects of Reformed theology.
Macchia's approach to Christian thought is firmly, solidly evangelical while avoiding fundamentalism. He gently rejects dispensationalism, something most American Pentecostals accept as biblical and orthodox. He does not embrace or defend speaking in tongues as the only "initial, physical evidence" of the "baptism of the Holy Spirit," but he does defend the subsequence of the infilling of the Holy Spirit (to regeneration).
If you are looking for an enlightened, theologically informed, erudite and wise but accessible, evangelical systematic theology this is one. If you are looking for a good Pentecostal systematic theology, this is it. I know of no other one, at least that rises to this level of profundity.
A footnote: I am still fairly well "connected" to American Pentecostalism. It is changing. American classical Pentecostals now have accredited seminaries and many Pentecostal ministers have masters degrees from seminaries like Fuller, Gordon-Connell, Trinity, and Denver. Some from Truett! Is this good or bad for American classical Pentecostalism (Assemblies of God, Church of God, Church of God in Christ, Foursquare, etc.)? I think it's both. There is something about seminary education that CAN be spiritually deadening. But it need not be. It wasn't for me. American classical Pentecostals are de-emphasizing their traditional distinctive such as speaking in tongues and becoming more "mainstream evangelical."