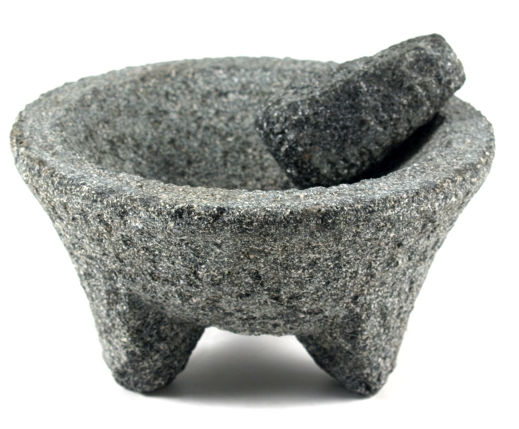 I love Mexican food.
Bordertown street cuisine, Tex-Mex comfort food, and Southwestern red and green chiles and sopapillas…
Tacos al pastor, tortas, elote (en vaso), carne guisada, frijoles a la charra, CABRITO AL PASTOR. 
I love the drinks, the tamarindo, the key lime, cilantro, the salt. Heat that actually isn't too hot.
Mariscos, fresh.
Una coca bien fria — a Coca-Cola in an ice-cold glass bottle.
The soups: from a clear, crisp fish soup to a beefy sopa de res. Or the spicy balance of menudo and pozole.
I live in North Dakota. NORTH Dakota. I live one hour North of Fargo. A long, longing way from Mexico lindo y querido, Texas, and the beautiful Southwest, where my grandfather, uncle, and first-cousin have owned Southwestern Mexican restaurants for three generations.
I've lived in the Midwest for over a decade now, but my taste for Mexican food has not waned.
I've tried all kinds of restaurants: lunch counters, tucked away in Mexican food stores; high-dollar downtown Mexican gourmet; popular "big menu" spots; better and worse and worse and worse, mostly.
I've grown to hate Mexican food. Because I love it.
I won't settle. Even when I fly South, I am usually disappointed. (Same goes for my love of Texas-style brisket.)
My love keeps me trying to find the food I know I love, and that same love leaves me, mostly, disappointed.
There is no such thing as a chicken fajita. Literally, there is no cut of meat on the body of a butchered bird called a fajita. I can smell preservatives in a flour tortilla through the plastic wrapper.
My heart is restless for tacos. Real ones.
+++
A year or so ago, The Atlantic ran an interesting essay about Jonathon Blow, a video game designer and delightfully unlikable fellow, who is passionate about gaming. So passionate, in fact, that he hates most (if not all) video games.
Blow makes a habit of lobbing rhetorical hand grenades at the industry. He has famously branded so-called social games like FarmVille "evil" because their whole raison d'être is to maximize corporate profits by getting players to check in obsessively and buy useless in-game items. (In one talk, Blow managed to compare FarmVille's developers to muggers, alcoholic-enablers, Bernie Madoff, and brain-colonizing ant parasites.) Once, during an online discussion about the virtues of short game-playing experiences, Blow wrote, "Gamers seem to praise games for being addicting, but doesn't that feel a bit like Stockholm syndrome?" His entire public demeanor forms a challenge to the genre's intellectual laziness. Blow is the only developer on the planet who gives lectures with titles like "Video Games and the Human Condition," the only one who speaks of Italo Calvino's influence on his work, and the only one to so rile up the gamer community with his perceived pretentiousness that the popular gamer blog Kotaku used him as the centerpiece of a post titled "When You Love the Game But Not Its Creator."
On a related note, in a super interesting YouTube lecture, Jaron Lanier, one of the first innovators in virtual technology, gives a fascinating look at the future of learning aided by the human use and creation of digital technology. Far from naive about technology, Lanier, the author of You Are Not Gadget (2010), says that we risk forgetting that "everything about computers is denatured." He generalizes to say, in reference to his disdain for Facebook, Web 2.0, mass media consumption, and even popular music, that "you have to go through hating it [any form of technology] first… be forceful in your skepticism."
In other words, he is telling us to be good, passionate lovers of technology.
Both Blow and Lanier seem to echo Nietzsche's aphorism, "The man of knowledge must be able not only to love his enemies but also to hate his friends."
+++
One of the more prevalent and self-defeating failures in understanding and practicing the New Evangelization is the coinage and promiscuous use of the phrase "The New Evangelization." Looking right at you, Fr. Barron — aka Fr. Unobjectionable.
More disturbingly, many lay Catholics today seem to think that being Catholic is an all or nothing sort of fanaticism.
If something, anything, is the right sort of "Catholic," if it comes from the right side of the Church or bears an imprimatur, then, it demands that we like it. It makes demands on our desires. Not only do we have to like it, we have to want to want to like it.
Any (or at least most) movies or art or plays or books or websites or music or radio channels or ministries or bookstores or whatever, credibly labeled "Catholic," are an instant hit.
"Of course I like it; it's Catholic" — this logic misunderstands what it is to love something or someone.
The fact that I love Mexican food, for deeply personal and ancestral and autobiographical and sheer physical/aesthetic reasons, is precisely the same reason why I hate most of the Mexican food that I eat.
Because I love Mexican food, I am such a snobby consumer of it. My love forces me to be choosy.
+++
I attended Franciscan University of Steubenville for my undergraduate studies and know, firsthand, that FUS is the capitol of campy, ghettoized, kitsch Catholicism in America. But I learned to love the Church in a unique and powerful way at FUS: I learned how to be selective about things. I met fierce critics of the Church, of the University, and of each other in my classmates and professors — one of them an OFM Franciscan.
I ran with a group of people who lived on the margin of the FUS community — I was (and proudly still am) a "Delt." At bars and parties, I met people who, unlike me, were forced to go to FUS, who resented being bribed or controlled, but who also, for the most part, loved the Church in their own, very real and rich, ways.
+++
Sometimes I say things that seem obvious to me, but sound scandalous to others.
I'm an idiot, sometimes.
One such time, I was graciously invited to talk about Catholic Social Teaching at a parish and the three priests of the rectory hosted me for dinner beforehand. It was a lovely time, as these dinners usually tend to be. Conversation was intense, quick-paced, and fun. There was no shortage of ideas and book talk and wine. At one point, when mulling over the huge question of how to create Catholic culture in America, I added, as an obvious aside, "EWTN is just awful. It's terrible, totally embarrassing." Conversation paused and skipped a beat. One of the priests was clearly shocked. Thoughtfully and charitably, he asked me to clarify. The pastor cut in with something conciliatory, that kept our discussion on track. I felt bad about making such a polemic remark, that was obviously not entirely true, and possibly offending my hosts. The night went on and I soon forgot about it. As I prepared to leave, the pastor excused himself for a few minutes and returned with an envelope in hand. He handed it to me and blessed me. Money was tight and I knew what was in the envelope. I opened it to see how much. Inside, I found a generous check, folded in a plain card, with a note. Below the cursive signature was a postscript: "And you are right, Sam: EWTN TOTALLY SUCKS!"
+++
There is a not so fine line between the sort of "hate" I am advocating and the sort of hate you find coming from those who hate out of hate and not out of love. Any objection to the contrary would be making a serious category mistake. This is why I find Katrina Fernadez's ongoing disdain for Pope Francis to be spot on. Delightful, even. On first glance, you might think that we would find little agree about, and you'd be right. But that's exactly the point! We disagree while simultaneously loving/hating the exact same thing! This is why The Crescat, to me, is a serious breath of fresh air, even when it pisses me off.
Catholics are NOT obligated to lose their sense of sight, taste, and smell, and the ability to love something with all the madness of true love, simply because it is not nice.
There is an infectious, "nice person" altruism that has seeped into our veins, candied our palates, and rotted our minds. I disagree with Pope Francis in letter when he says that grumpy people cannot be Christian witnesses. He should read the Book of Job or the Passion or St. Paul — or talk to the money changers who got their tables flipped over by a furious Galilean. Or, perhaps, in spirit, he is saying something far more profound than being nice and fun and not hurting anyone's feelings. Who knows?
Truth be told, I sometimes hate writing at a "Catholic" blog. I'm not trying to quit or be ungrateful, but it sucks sometimes. I don't want to write in or to a Catholic ghetto, as comfortable as it is for me to do that.
Katrina is, perhaps, being more faithful to Francis' call to live the Gospel out in the world than her sanctimonious critics realize. Her rejection of Francis is precisely what he seems to be asking for. They should examine their facile affection for him first, before being so hasty — and annoying. On the other hand, she should be careful to not love him by hating him. If she becomes obsessed with him in her hate, if she ever loves to hate him, then she is hating him poorly.
We could all learn something from her, I think, and stop liking so much Catholic stuff so willy-nilly, especially here, in the not-exactly-super-Catholic United States of America.
+++
For Greater Glory may have been well intended, but it was a terrible movie. So was The Hobbit and all of the Narnia films thus far. Watch Once Upon a Time in the West or The Good, the Bad and the Ugly or 3 Godfathers, if you want to see a good western. Anderson, Malick, and Tarantino have done more for Catholics than whoever keeps producing these atrocious films about saints for Ignatius Press.
I didn't see the movie on Augustine's Confessions because I love and adore the Confessiones too much. I couldn't bear it.
If Matt Maher is the best pop music you've heard in a few years, you should really check out "Atoms for Peace" or "Brian Blade and the Fellowship" or most of the music of the 60's and 70's. Secular, of course. Live, preferably.
At this point I've lost myself in my own pretentious blog post, a post that is itself problematic for the very reasons it tries to describe and enumerate. Surely I should become a better writer and thinker, worthy of the palate I am begging for.
But I'm not.
And taste is not static nor is it stable. I'm working on it. That's why I write here. Maybe someday I won't have to, or I will choose to for the reasons I cannot presently.
The point remains: the flux of sensory and conceptual life within our flesh and bones and mind is not something we should take lightly or give away or oversimplify. Not even to God. That violates the very heart of the imagus Dei.
+++
Beauty, truth, amazing, the heavens, food that makes you sit back in your chair and sigh, music that drains you of every feeling you thought you had and more, liturgy that does nothing to move you, but changes you quietly, in the dark, slowly, in silence and stillness, the space and time that produces that tiny primordial shudder from nowhere — call it whatever you want — THIS is what is out there, in here, together, apart, whole, universal and plural, all the same and totally different. Longing, yearning, dying for theois. A God beyond all Gods.
If that is what we seek, if that is what we believe (even when we cannot believe our own belief in it), then we cannot be so saccharine, so cheap, so easy.
Maybe we need to unlearn and relearn how to desire, how to think and feel and be.
To be a serious Catholic, I think we must especially learn to hate, lovingly. Even Catholic things. Even the Pope. Even ourselves.