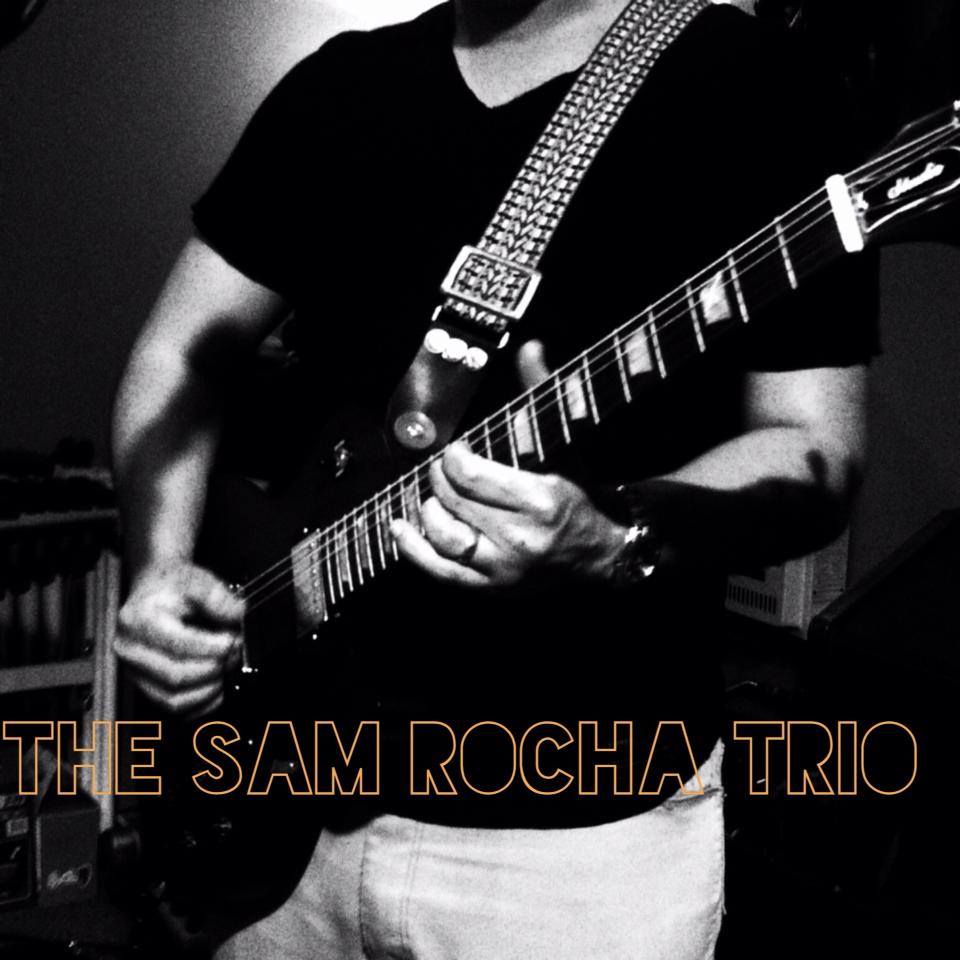 For the first fifteen years of my musical life, starting at the age of five, I wrote and played devotional music. I recorded a demo when I was seven or eight, but my sister told me it sounded like I was howling — and not in a good way. So I kept working. I would record cassette tapes and offer them for a free will offering at my father's courses and retreats, where I led worship. I wrote mass parts and played on a few projects by local Christian artists.
Then, in college, I began writing love songs. Courtship and catharsis. It was about a girl, my wife. That period led to a short EP, Freedom for Love. By the time I recorded that music, I was already anticipating a new direction, influenced by my electric exposure, during graduate school, to the blues, soul, jazz, and gospel music.
For the past five years, I've received a rigorous crash course — playing in a neo-soul band, a Black pentacostal church, a Latin/folk/jazz quartet, and a variety of side projects, including gigs I still take from time to time — in the tradition of soul music. I've also found my roots there, in Mexican folk music and country gospel.
I've also seen and lived the rigor of love — of being a father, a son, a husband, and a friend — with many failures and regrets. Remorse and gratitude.
*
When I came back to Augustine's Confessions, my interests were very limited. I was teaching "Philosophy of the Human Person" and was interested in self-disclosure. Little did I know that St. Augustine would counsel and convict me, leading to the composition of this album and, in many ways, saving my life.
*
The development of good taste is kin to the formation of a good conscience. As much as technical skill on an instrument and ability to execute a vocal is important, taste matters much more in the holistic process of creating a piece of art. Beauty does not just happen, you've got to know how to let it happen.
I've built this album, in content and personnel, over an extended amount of time and within my own strengths and limits as an artist and without a single compromise in terms of quality. It will be a trio, a power trio of sorts, in a small warm room with tools and a sound engineer that are top notch.
*
Nemo est qui non amet. The order of love in Augustine is primary and superior. I love the people I will be working with, and I love what they bring personally and musically into the studio. Dre, the drummer, has been playing gospel, funk, and jazz his whole life and has one of those groove pockets that is thick and deep. His sound is HUGE; his placement and touch are precise. Ken, the bassist (and my brother-in-law), has flourished into the best all-around bass player that I presently know. His style is reminiscent of Pino Palladino, recalling the classic James Jamerson approach that favors feel over fireworks and his best asset is that he listens with his heart. Dan, the engineer and co-producer, is an incredible bassist in his own right, and a detail-oriented artist in the studio. Everything, with him, will be perfect — even the imperfections.
*
I believe that Catholic art that is not beautiful on the sole merits of its execution, is sacrilegious. An ugly Sistine Chapel is a contradiction in terms.
In this project, I am not willing to take any shortcuts. I will not make it easy by labeling it secular or sacred. In fact, this project is important to me precisely because it has the capacity to overcome that petty and destructive division that quarters the world and leaves us with religious art that so often is embarrassing.
Marvin Gaye's What Going On? is a deeply and overtly religious album. So is Voodoo. Don Quixote and Dante's Comedia and Coltrane's A Love Supreme. Bob Dylan and Marley. Terrence Malick. All this stuff is brimming with God, with the transcendent, and it doesn't suck. I want to make an album that is beautiful and faithful to a concrete artistic process that deserves to be called "Catholic" on those terms, and those terms alone, not because of its external affiliations or devotional sentimentalism.
*
I need your help. I need to raise 8,000 dollars to pay for the upfront costs. Will you help me, please? You can donate here, via Kickstarter.
Even if you can share this and tell people about it and, perhaps, as a gesture of solidarity, toss a dollar in the basket, I'd be very grateful.