By Christian Hamaker
Ending on Father's Day, the 2018 AFI DOCS festival programmed five days' worth of nonfiction films, many of which took a sober view of the important role of parenting and the legacy left by absent or abusive mothers and fathers. Below are highlights from 11 films at this year's AFI DOCS. Unlike previous years (see 2014, 2015 and 2017), the 2018 festival included no disappointments, and the emotional potency of several films exceeded my expectations.
The Liberation
My festival started with The Liberation, which follows the lives of ex-cons and recovering addicts as they navigate the D.C. Central Kitchen Culinary Training Program and try to adapt to the program's structure, rules and expectations for work in the hospitality industry. "I feel like ending up here was my destiny," says one program participant, a woman who was "supposed to go to church" but instead got caught up in "this drug thing." But more than destiny is needed for another program participant. "I believe in God," he says as he prepares for a job interview. "I love Him. I count on Him for everything." When a woman congratulates him later by telling him, "You got that job," he corrects her. "With God's help."
His road, and the journey of other program participants, will encounter setbacks. The film's effectiveness—similar to this year's Oscar-nominated documentary short subject, "Knife Skills"—comes in giving viewers a rooting interest for people who are hoping to beat the odds by not returning to prison, where the recidivism rate is nearly 75%. They're finding a new place to call home, and we celebrate with those who successfully make the transition.
America to Me
Steve James is best known for his 1994 film Hoop Dreams, and he's often reminded of it. James said while being honored at the festival's AFI DOCS Charles Guggenheim Symposium that he's grown used to people gushing to him about their love of Hoop Dreams, only to follow up by asking if he's done anything lately. (James' most recent documentary, Abacus: Small Enough to Jail, was nominated for Best Documentary at this year's Oscars.)
The symposium included a screening of the first episode of James' newest documentary, a multipart series for Starz called America to Me, for which James spent a year inside a school in the Oak Park neighborhood of Chicago. Though described by James as progressive and well-funded, the school shows signs of racial tension among its students. "Oak Park has learned that diversity is not equality," we're told, and the episode ends with one student's mother saying of her son, "I'm just praying he has a good year." Vivid and engaging, America to Me looks like a worthy entry in James' filmography, examining and challenging cultural assumptions while giving voice to underrepresented viewpoints. I'm eager to see more of the series.
Into the Okavango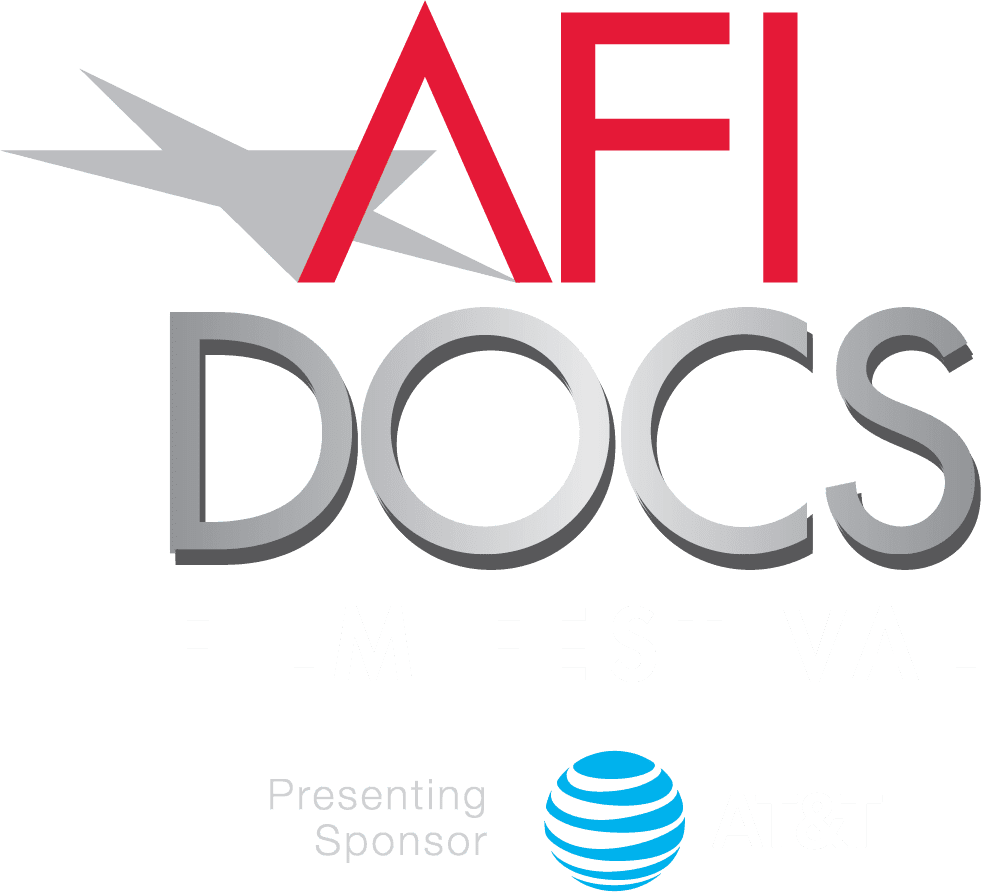 More agenda-driven than other films I saw at AFI DOCS, Into the Okavango examines environmental threats to the Okavango Delta in Africa. Seeking the source of the river that feeds the delta, an ornithologist joins with a local guide and a larger team in an arduous journey—one team member dubs it "literally a leap of faith"—to trace the river's path and to determine what, if anything, needs to be done to preserve its future. The film's stunning nature photography makes for a singular viewing experience, overcoming a message that, by the film's end, seems less reassuring than the film wants us to find it. But you won't soon forget underwater footage of alligators, elephants and other natural beauty. "It's a feeling that you belong to something bigger than yourself," says one of the explorers, and viewers who have taken the journey with them will have a hard time disagreeing.
For the Birds
For the Birds' obsessed protagonist has no scientific background, but she's surrounded by turkeys, ducks and chickens—and a husband who seems to rate lower than the birds. "To me they're family," says the bird obsessive. "You gotta have something you believe in. Something that makes you get up in the morning." What starts as a look at a quirky, possibly mentally ill animal lover becomes a story about a strained marriage and, ultimately, the strength of bonds that carry over to later decades. I left For the Birds unconvinced by its conclusion but fascinated by how one couple's strife competed with their need for companionship.
Gurrumul
I was born blind and I don't know why/
God knows why because he loves me so
Those lyrics from the singer who goes by the name of Gurrumul hint at a spiritual life that we don't get to fully know in Gurrumul. An overview of the upbringing and career of the blind Aboriginal singer, the film chronicles Gurrumul's roots, including a church he attended every Sunday as a boy. The film also does a nice job of presenting the singer's unwillingness to play the career game, even as his audience grows. Though he's never known sight, Gurrumul sees through the trappings of worldly success.
The Price of Everything
The first feature from director Nathaniel Kahn since My Architect (2003), The Price of Everything acknowledges the seemingly unstoppable growth in the market for contemporary art, which has continued to sell at auction for ever higher amounts. "Of course it's a bubble," acknowledges one interviewee, adding, "Bubble's make beautiful things. Don't burst it."
Seeing major artworks on the big screen is inherently pleasurable, but this isn't a filmed museum show. Mixing the words of prominent collectors with auction-house employees and art critics, The Price of Everything is a well assembled look at the one percent and at the whims of public taste, with memorable quotes from those who power the world of art auctions. "Art and money have no intrinsic hookup," says one artist who has known fame but seen his career fade as his style changed. Another on-screen commenter notes the beauty of a Vermeer painting by saying it reflected, "in times less defeated than ours, the soul." As for making a career as an artist, one critic provides sage advice: "Artists must make an enemy of envy. They must do this, or it will eat them alive."
Minding the Gap
"Your whole life you're told, 'Be a man!'" says one of the skateboarding teens profiled in Minding the Gap, which follows three teens (including filmmaker Bing Liu, who turns the camera on himself at times) who find escape and release from oppressive family situations as they skateboard together. Gradually we learn that, beyond their belief that they "didn't fit in" with families who didn't understand the boys' need to skate, some of them were abused by fathers or their mother's boyfriends. The fluid, beautiful scenes of the boys skateboarding through their economically depressed town would be enough to recommend Minding the Gap, but what lingers most is the frustration of one man's anger-driven, poor decision making, and the lingering consequences stemming from an abusive home life. The film includes scenes of reconciliation, repentance and remorse, but feels strangely hopeful rather than despair-filled.
Shirkers
A look at a landmark production from Singapore that was missing for years before being recovered, Shirkers is a unique look at found footage. Sandi Tan made a film decades ago with the help of Georges Cardona, an older married man who quietly controls her, ultimately leaving Tan in the lurch when she returns from the production to await a final product that Georges never sends. Tan acknowledges that her parents' marriage "was collapsing before I was born," leaving us to wonder what sort of parental role models she may have had growing up, and the effect of her decision making in the lives of others who worked on the film. (A friend involved with the project, recognizing that it had led to no finished product, says, "There was a piece of my spirit that died.") But beyond the relatable drama of personal betrayal and of time and money wasted, viewers may find themselves scratching their heads over the historical importance of Tan's film. Based on the evidence of the few clips we eventually see, Tan's earlier film may be an important piece of Singapore film production, but artistically, it looks like little more than a curio.
Hale County This Morning, This Evening
A largely non-narrative look at an African American community in Alabama, Hale County: This Morning, This Evening follows the lives of Daniel, a college basketball player at Selma University, and Quincy, whose wife is about to deliver twins. But Hale County is also a tapestry, including scenes of a worship service, echoes of Scripture (Daniel paraphrases Matthew 6:34), and people sporting "Know Jesus, Know Peace. No Jesus, No Peace" t-shirts alongside heartbreaking scenes of mortality. Days after seeing it, Hale County continues to rise in my estimation. If not my favorite documentary of the festival, it may be the best.
Tre Maison Dasan
A look at the lives of three boys (their names comprise the film's title), Tre Maison Dasan shows the effects of growing up with a father or mother in prison. One boy puts on a brave face before visiting his dad behind bars, only to collapse in sobs and hugs as soon as they greet one another. More troubling is Tre, the oldest of the three, who endlessly argues with his mother and takes pride in telling his imprisoned father about the boy's own 9-month probation. Even more worrisome is the prospect of the boys' lives should something bad happen to their sole guardian. "No child should have to live without a parent," says a grown woman on screen, and seeing the wreckage of a life lived with just one parent, we can help but agree.
United Skates
A celebration of African-American roller-skating culture, United Skates tracks the loss of skating rinks in communities across the country since the 1970s. We learn about the different skating styles in different cities, the importance of skating rinks to the rise of Hip Hop culture, and the discriminatory treatment of African Americans by white rink owners and police forces over the years. As the skating culture fades—scenes of skaters focus mostly on adults, not kids—we see a handwritten sign, "Love is patient." There's no indication of the source of that phrase—1 Corinthians 13—or its broader meaning, but in the moment, we understand that we're watching a community patiently hoping that its pastime will somehow be preserved.