For 15 years, Youth for Human Rights International has held an annual Human Rights Summit. Youth delegates from around the world are selected to represent their countries on the basis of their own accomplishments toward making human rights a fact.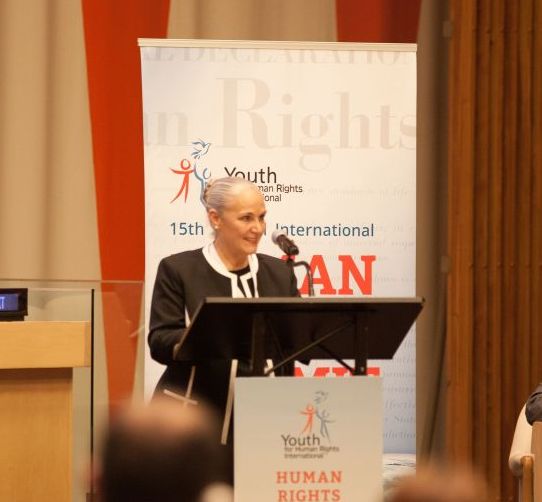 At the summit, they learn of the effective human rights advocacy of their fellow delegates, learn new skills, and develop strategies and programs to carry out in the coming year.
Dr. Mary Shuttleworth, Youth for Human Rights founder and president, was featured in a film, "
Shining a Light on Human Rights
," on the Scientology TV Channel.  The episode in the series
Voices for Humanity
documents the history of the movement she began in 2001 including the past 15 years of annual summits.
To date, more than 1.4 million students have been empowered with human rights education through the Youth for Human Rights curriculum. Further, partnerships to foster human rights have been forged with nearly 1,500 organizations and government agencies in 92 countries. Through these partnerships, human rights organizations and government bodies have been supported in their mission to improve the well-being of local, regional and national populations.