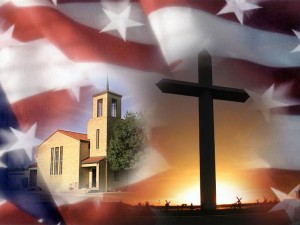 Imagine the scene: Jesus, who once played on the dusty streets of the village of Nazareth, who was probably related in some way to many of the villagers, who perhaps worked side by side with many of his neighbors fixing their homes, little Jesus has grown up…and is starting to gain a reputation for being a teacher and healer.
And on this Sabbath day he is coming home to preach for the first time.
The whole village turns out to hear their home-grown boy bring God's word to them. Having heard some of the rumors of his work in the Galilee area they come out of curiosity and village pride.
He begins by reading from the Prophet Isaiah…words that would immediately bring hope and comfort to the people of Nazareth…words that look forward to that day they all longed for: when God would break into history and rescue them:
The Spirit of the Lord is upon me,
because he has anointed me
to bring good news to the poor.
He has sent me to proclaim release to the captives
and recovery of sight to the blind,
to let the oppressed go free,
to proclaim the year of the Lord's favor. (Luke 4:18)
As Jesus prepares to preach on this text, Luke writes that the eyes of everyone were fastened on him. The dream of every preacher! Jesus had their undivided attention as they waited to hear what he had to say about these hope-generating words.
Today, this Scripture has been fulfilled in your hearing. (Luke 4:21)
Imagine the people of Nazareth trying to take that in! Their Jesus, the little boy they watched grow up; the young man who worked side by side with his dad as a tradesman; was claiming to be the One Isaiah prophesied about. He was claiming that he was the One on whom the Spirit rests…that he's the One who has been anointed to bring good news to the poor, release to the captives, sight to the blind, and freedom for the oppressed.
In other words, Jesus was saying this: That centuries old prophecy you've been waiting to see fulfilled—I'm the fulfillment! That Messiah you are longing for who will make that passage a reality—I'm the guy!
Luke seems to suggest that at first the sermon went well: All spoke well of him and were amazed at the gracious words coming from his mouth. (Luke 4:22)
But a few moments later…they tried to throw him off a cliff and kill him.
What happened?
Those amazing words of grace they marveled at ultimately offended them. Because Jesus had the audacity to suggest that the grace he came to bring was not only for the Jews but for Gentiles as well.
At that time the Jews believed the only purpose of Gentiles was for them to burn in the fires of hell…that God had no love for them at all.
But Jesus not only says that God loves Gentiles, too, he goes on to make his point by reminding the Nazareth congregation of two stories from their past: when God chose to bless not the Jews but non-Jews…and not only non-Jews, but their enemies:
The truth is, there were many widows in Israel in the time of Elijah, when the heaven was shut up three years and six months, and there was a severe famine over all the land; yet Elijah was sent to none of them except to a widow at Zarephath in Sidon. There were also many lepers in Israel in the time of the prophet Elisha, and none of them was cleansed except Naaman the Syrian. (Luke 4:25-27)
Again, their response: When they heard this, all in the synagogue were filled with rage. They got up, drove him out of town, and led him to the brow of the hill on which their town was built, so that they might hurl him off the cliff. (Luke 4:28-29)
Again, why? Because Jesus had offended them with a grace that was too inclusive…too univeral…too reckless.
Imagine Jesus standing up before a Town Hall meeting of Evangelical Republicans or speaking at an RNC sponsored debate, contextualizing that message for today…
(Full disclosure: I was raised in a Republican household. My dad was a huge Glen Beck fan and had Fox News on 24/7. When it looked like John McCain would be the Republican candidate, my dad sent him a letter encouraging him to choose Sarah Palin as his VP. I spent my late elementary and Jr. high years in the Evangelical Free Church. I was a counselor at the Minneapolis Billy Graham Crusade. I took the Four Spiritual Laws Training course. I knew Hal Lindsay's second coming material better than he did. I have a deep appreciation for both my evangelical and Republican upbringing. This is no liberal's rant!)
Imagine Jesus saying something like this to his Republican audience: There were many sick and dying Christians in America, but none of them was healed except Naaman, the Syrian Refugee.
Or imagine Jesus telling this story to illustrate what it means to love one's neighbor:
An Evangelical was beaten and left for dead on the side of the road. A mega-church pastor came upon her (I was on the staff of a mega-church for 22 years) and hastily moved to the other side of the road and kept on going. A worship leader came upon her and immediately zoomed past her. Then an (take your pick) illegal Mexican immigrant/Muslim/transgendered person/gay couple/pro-choicer came upon her and immediately called 911. The illegal Mexican immigrant/Muslim/transgendered person/gay couple/pro-choicer rode along in the ambulance and ensured that all costs were covered.
Who proved to be the neighbor? Who demonstrated what it means to love one's neighbor as one's self?
Balancing grace with security, terrorism and rising national debt is no easy task, but might Evangelical Republicans be putting the very Gospel at risk by siding with those who exclude, demonize, condemn with broad strokes, belittle, and ostracize the people and people groups whom Jesus came to bring good news? Those who, like followers of Jesus, are the object of God's favor?
Remember, it was to a group of ostracized, dirty shepherds that the angels announced this news: I am bringing you good news of great joy for all the people: For to you is born this day in the city of David, a Savior!
What does it profit Evangelicals to win the election but lose their very souls?