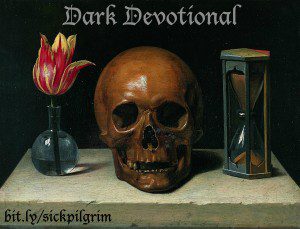 For the complete Mass readings for March 20, Palm Sunday of the Lord's Passion, click here.

I gave my back to those who beat me,
my cheeks to those who plucked my beard;
my face I did not shield from buffets and spitting. (Isaiah 50)
When we make our Lenten lists, we know the usual suspects. Food that makes us unusually happy goes. Care for the needy, if we're a little more ambitious, is added. Possibly, we get extremely hip and renounce, um, you know, self-satisfaction.
In this Year of Mercy, though, it seems like it might be worth it to go a little old school. What were those Works of Mercy that we all should have memorized more carefully?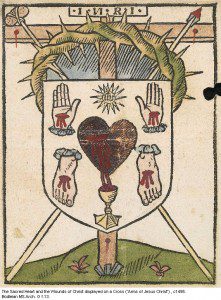 There are two lists, relating to people's bodies and their souls, and it's the second list that we know the least about. The spiritual works of mercy, for example, contain the exhortation to "counsel the doubtful," something very few of us take on. Possibly because we are afraid that we might be the doubtful. And how would we counsel the doubtful, even if we wanted to?
The most famous of the doubters is Thomas Didymus–and the account that his namesake, St. Thomas Aquinas, gives of Christ's encounter with the doubter may be of some help. Aquinas quotes Augustine to make a startling claim. Although Christ could have erased his wounds, the primary reason he retained them was for that encounter with the doubting disciple; the pathway to belief for Thomas was in touching Jesus' wounds.
The martyrs follow suit, Aquinas says (again quoting Augustine). Their wounds are non ad turpitudinem, sed ad immensum decorem…non hoc in eis deformitas, sed dignitas erit (not as a disfigurement but as a great ornamental beauty… not a deformity, but a dignity).
Maybe one preparation for merciful counseling of the doubtful is that we, like Christ, retain our wounds. This Lent, in other words, cultivate contrition. Seek reconciliation. But don't seek to erase what you have suffered.
Don't imagine that you should be shiny and seamless. For the sake of the doubtful around you, and perhaps even the doubtful within you, retain your wounds.
And I love you with all I am
And you love me with what you are,
As pretty as a twisting vine
A mark so fine
But still a scar. –Joe Henry, 2001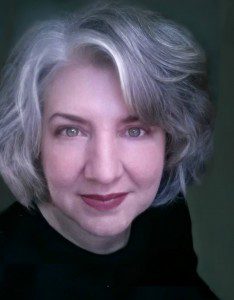 Holly Taylor Coolman is a mother to three, a wife to one, and an assistant professor of theology at Providence College in Providence, RI.