The calamity in my neck of the woods, Southern Louisiana, is pervasive. My entire community has been affected, and so have I. The heart-breaking destruction, alongside the strength of character drawn out by the recent floods, has left me reeling.
In times like this, I find myself questioning the fundamentals of my identity. If I call myself a Catholic, what do I mean? And why does being Cajun matter?
The truth is, I've never felt like an insider, even within these two huge pillars of my identity. I feel a little too hardheaded to fit in with the pious Catholics I see, and too much of an unathletic guy who doesn't hunt or fish or drive a big truck to fit in with most Cajuns. Even though I was born and raised within these strong communities, I still feel like an outsider. It's like a melodramatic superpower.
But what does it really mean to be a Catholic-Cajun? Answering that question helps me find strength in my identity, and gives me security amidst the suffering of my neighbors, my friends, ma famille.
Throughout the Southeastern US, Evangelical American Protestant Christianity, which has been mostly conformed to the values of the Republican political party, reigns supreme and obvious. But in Southern Louisiana, our culture is instead heavily influenced by the Catholicism of the refugees who settled around 1756. These refugees were kicked out of France because of their Catholic faith, and were subsequently kicked out of Canada because of political turmoil. Because their home in Canada was "Acadie," this group of people called themselves "L'Acadiens," which became "Cajuns" to English-speakers unfamiliar with French sounds.
Rejects. Punks. These are my ancestors. These are my people. Cajuns are more than just gumbo and spicy food. Laissez Les Bons Temps Rouler, cher. For a longer and more in-depth look at the history of the Cajun people, check out this article by Sarah Drum, or for the poetically-minded, check out "Evangeline" by Henry Wadsworth Longfellow.
The permeation of Catholic culture into everyday life in Cajun Country is unique. Mardi Gras! King Cakes! Burying a state of Saint Joseph upside-down in front of a house that is for sale (don't ask)!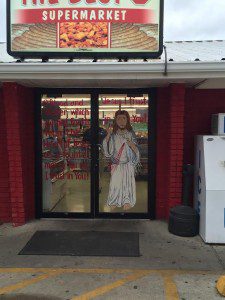 So yeah, Cajun culture is mostly known for its good times, but lately I'm reminded that beyond the friendly, easygoing attitude,  my community has incredible endurance.
Maybe that Cajun endurance is a product of our Catholicism. Being Cajun and Catholic are inseparably intertwined. But I like to think our character and strength goes beyond even the beliefs of our ancestors. It's more than just inherited belief; it's the fruition of belief.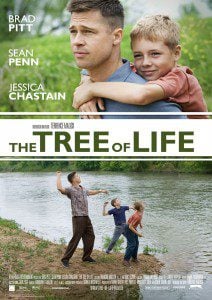 "The nuns taught us there are two ways through life, the way of Nature and the way of Grace. You have to choose which one you'll follow.

Grace doesn't try to please itself. Accepts being slighted, forgotten, disliked. Accepts insults and injuries.

Nature only wants to please itself. Get others to please it too. Likes to lord it over them. To have its own way. It finds reasons to be unhappy when all the world is shining around it. And love is smiling through all things." – The Tree of Life

There's nothing like a tragedy to strip away the non-essentials and reveal grace. Churchy debates over piety and mercy and traditionalism and modernity suddenly seem completely irrelevant–all that matters is unity, the community, the random assembly that somehow makes up the body of Christ. Instead of debates and fractures among my people, I have seen love smiling through all things, even through this terrible devastation.
Stripped of everything, we're still Cajun, we're still Catholic. We've had our places taken from us before. We'll rise from this stronger, closer. When we sit down next to each other in the pews of our parish churches, we'll know we're not so different.
Even melodramatic outsiders like me take comfort in this great unity.
It'll be a long road to rebuilding the homes and livelihoods that were lost. Please consider helping out my community. I have no doubt we'll bounce back–it's what we do. And if you're ever around, we'll invite you over for gumbo, take you down to the bayou if the mosquitos aren't too bad, and tell you about the time our parish priest saw a ghost at a crawfish boil.
C'est la joie de vivre, cher.