Maybe this is contradictory to what is expected from a somber sick pilgrim in a post reminding us of the small joys right now, but September has been great to me. Maybe the blusteriness and deathly season of autumn and the approaching of THE BEST HOLIDAY- HALLOWEEN stirs something within us unwell sojourners. The Great Pumpkin comes soon; be glad.
Last month, I visited a graveyard with my mom after her diagnosis of pancreatic cancer, and wrote about it here. This month, she received much betters news from the doctor: my mom is cancer-free. Even though she still has to finish her chemotherapy treatments as a preventative measure, because cancer is a bitch, my mom is now cancer-free.
Another boon from September is my acceptance from Canine Companions for Independence. So within two years, your Pest is going to get a service dog, to help with ataxic life. Meaning my dog can pick up things I drop, turn on/off light switches, and even help push my wheelchair up an incline.
Top that, pilgrims. What's keeping you alive?
*****
Emily Webber is currently in South Florida dealing with colossal iguanas, alligators, two giant house cats, and her nine-month old son while trying to write.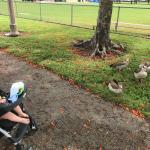 A walk in the park with my son – In South Florida we just wrapped up a week with the threat of Hurricane Irma looming and then driving her way up the state. We were much more fortunate than others, especially compared to those in the Caribbean and the Florida Keys. It is hard to re-center after the frenzy of preparing for a hurricane, the clean-up that needs to be done, the deluge of news, and the helpless feeling of watching lives get destroyed. After the storm passed, I took my son to a local park and escaped from the news and noise and helplessness. Parts of the park were still a mess – trees toppled over, leaves turned brown and dying, debris still littered in places. But we watched the moorhens, the burrowing owls, and the Egyptian geese all getting back to their business. A sign that life is going to go on. And for me it brought some moments of peace, that were kind of like prayer, and a good reminder of what we lose if we don't keep fighting for our wildlife and our environment.
Sea biscuits and bookmarks – Really this is all about an unexpected act of kindness that came to me in the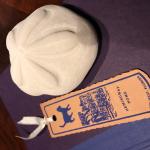 form of a Sea Biscuit (a kind of sand dollar/sea urchin) and a bookmark. It is easy these days to skip joy and wallow in what bad shape the world seems to be in. Sometimes I feel we have totally lost the ability to connect with others, especially with those who we disagree with, and I think this feeling can make us reluctant to try to connect with others. Recently, my co-worker and friend brought me back some gifts from his vacation for no other reason except when he saw them he knew they would be things I would love. They weren't just random trinkets but he had paid attention to the things I hold dear in life. These tiny tokens have brought me immense joy when it had begun to seem like bullying and disrespect and anger were everywhere. I may feel overwhelmed and unable to stop the wave of negativity, but this was a reminder that even small, individual acts of kindness can lift people out of the depths.
*****
Clarissa Brook is a registered nurse, graduate student, and a hot-beverage enthusiast. She lives in Louisville, KY with her husband and two rotten cats. When she isn't panicking over the intricacies of APA format, she enjoys reading bad product reviews and mulling over where in her house to put a Marian shrine.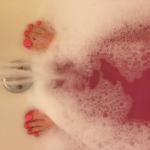 Bubble baths. Specifically, bubble baths with Lush Bubble Bars. Lush cosmetics are VERY popular amongst my friends; but it is always the splashy-flashy bath bombs that get all the love. Earlier this month I stumbled into their store looking for something to soothe my weary bones and the bubble bars caught my eye. The bars look like a giant bar of soap, but are used by breaking off a little piece and running it under the tap. I used "the comforter" which produced the cheery pink bubbles in the picture. Every day this month has felt long and taxing, so looking forward to the magic of these baths has comforted me on every level.
Knitting this http://www.theshetlandtrader.com/hansel-2/ hap blanket for my baby, who is due in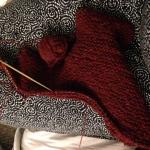 November. I've been a knitter for a long time, and I usually knit things that require at least a moderate amount of attention (lace, cabled hats, garments with color work)- for months I felt like I really needed to go all out for my first child and knit him or her something that truly displayed my mastery of the craft (ha!). I have been hanging on to some 100% wool tweed yarn In a deep red for several years now, never knowing what it should be. When I stumbled across the pattern above, I knew what that yarn was meant to be. Hap blankets are comprised of garter stitch; so just knit stitches over and over and over and over again. This simplicity has been a blessing for me right now- the repetitive and mindless nature or doing these stitches from pure muscle memory as I think about swaddling my baby in it on some blustery winter day in the not-too-far-off future has helped me deal with the stress of my daily life, and the anxiety of impending motherhood.
*****
Chris Kirby swallows his enemies whole, then press down while holding B to steal their powers. In another life, he works in the governmental disability service department in Louisiana. He lives with his beautiful wife, and their daughter Magnolia.
The Ataxian screening. Meeting Matt Lafleur has not only been one of the highlights of my year, but an opportunity that has inspired me to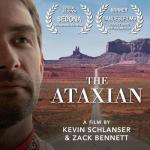 become more active in the community that I work with on a daily basis. I always felt that although I spend 50-plus hours a week supporting the community of Louisiana Citizens with disabilities that I wanted to be a part of something more. When Matt reached out to me about getting a screening accomplished for The Ataxian I immediately got excited. Although my attempts to assist were minimal and at times unfruitful, it was the lifelong connection I made with him that was most important. Also, having the opportunity to meet more folks in the FA community was so wonderful as well. Meeting Kyle Bryant and watching the film was something I will never forget. I also had the opportunity to meet a few other "sickies", although way too briefly. It was an incredible day and so grateful to have been a part of it.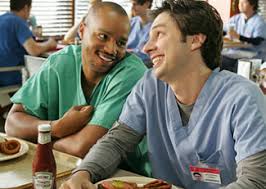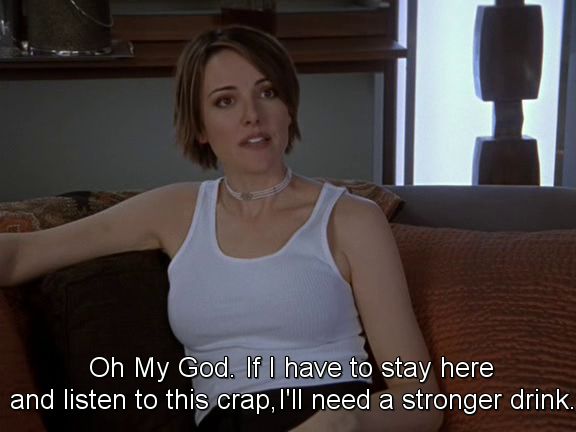 My turntable. If any of you know me, you know that I like to collect things. Having a kiddo has definitely had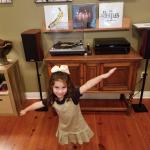 an impact on my priorities, so I was faced with the decision of determining the one thing that I would continue to collect. I chose vinyl records because I wanted my daughterto have an understanding from day one how important music was to me. Whether it be digging through bins in antique stores and scoring a hard to find record from the 70s or 80s on the cheap, or listening to current albums such as Purgatory by Tyler Childers or Sleep Well Beast by the National, it has allowed me to escape from the TV or current events in general and just connect with her. She loves to dance with her daddy and it has allowed me to introduce to her the things that I love. I will admit that part of me selfishly hopes that this will guide her down the right path regarding her musical choices in the future.
*****
Cashel Rodriguez loves impromptu dance parties and staying up way past her bedtime. If you can't find her, chances are good she's lost in a good fantasy novel.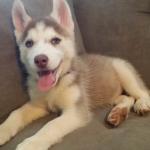 We got a new Husky puppy! She's only 8 weeks old with fluffy fur and puppy breath. I know she won't stay this way for long, so I am soaking up all of the cuddly cuteness I can for now. I don't even mind that she keeps trying to abscond with my favorite shoes. Seriously, that's how adorable she is. People talk about puppy therapy as a joke, but if this past week has been any indication, it's real and it's wonderful.
Soon over the hill…*gulp* I will be 40 soon…..far sooner than I would like to admit. It's been looming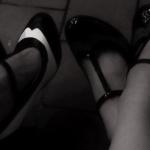 large for the past year. In fact, I told all of my children to refer to me as "not yet 40" ever since my last birthday. However, now that the dreaded date is rapidly approaching, we've decided to party like it's 1999. So, there will be 90's music, grunge attire required, a bounce house, booze flowing like a river, and a big-ass dance floor because that is where my true happiness lies. I may have to get older, but like hell am I going to grow up.
*****
Well played, pilgrims. Stay alive.
-Pest