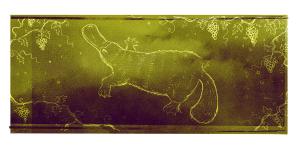 It's hard to write when you're hugely distracted by really entertaining friends. The type of friends who have all the snark, and more wit than you can ever aspire to possessing.
That's what I realized when I sat down to write this, a week ago, attempting to submit something early for once. Look, roomie! I did it!
It's hard to reflect when the song on your Pandora station is happily chanting like a drunk 1990s jock, "Welcome to your best friend's house, somethin somethin nuh nuh nah, oh, yeah!" and, like the wasted teenage idiot he is, he repeats these words incessantly until you stab it with your cursor to shut up, for the love of all things unholy!
It's hard to pray when you've been sick for two weeks –let's hope those antibiotics start kicking in soon– and your family was distracting for three weeks before that, and now you're disgustingly behind on the paper you're presenting at the conference this weekend, which you feel totally unqualified to attend, let alone give a presentation (because what happens when the cool literary people there realize I'm totally inept at this whole literary thing?).
That's how I felt last Tuesday (Wednesday?) when I spat out some nonsense about grapes and stuff. And then I went to this conference and I realized some more stuff: our conference consisted of wild grapes.
Let me now sing of my friend,

my friend's song concerning his vineyard.

My friend had a vineyard

on a fertile hillside;

he spaded it, cleared it of stones,

and planted the choicest vines;

within it he built a watchtower,

and hewed out a wine press.

Then he looked for the crop of grapes,

but what it yielded was wild grapes.
The first reading today spoke of singing of friends. I tried to write last week of a friend, my Kindred Spirit, my deceased friend Flannery O'Connor, who was a much better Catholic than I. I thought I was failing. Maybe Isaiah, God's Prophet, did a better job commemorating his friend. Or maybe he turned his friend into a round stick of words and used his friend to bludgeon people. I'm feeling pretty bludgeoned today.
I think people turn Flannery into a bludgeon sometimes. The choicest grape kind. The kind who doesn't read Nabokov's Lolita because it's indecent and taboo.
Now, inhabitants of Jerusalem and people of Judah,

judge between me and my vineyard:

What more was there to do for my vineyard

that I had not done?

Why, when I looked for the crop of grapes,

did it bring forth wild grapes?
Isaiah pitied his friend, who tried to nurture those "choicest grapes." I'd rather have gotten the wild grapes, personally. Does Isaiah realize how boring those "choicest grapes" usually are? Those choicest grapes, sure, they'll produce a nice, regular pinot noir; but the wild grapes offer something different, something new. The wild grapes can create some lovely wines, Isaiah. Maybe you weren't supposed to have choicest grapes, traditional wine, groomed and orderly vines.
Now, I will let you know

what I mean to do with my vineyard:

take away its hedge, give it to grazing,

break through its wall, let it be trampled!

Yes, I will make it a ruin:

it shall not be pruned or hoed,

but overgrown with thorns and briers;

I will command the clouds

not to send rain upon it.

The vineyard of the LORD of hosts is the house of Israel,

and the people of Judah are his cherished plant;

he looked for judgment, but see, bloodshed!

for justice, but hark, the outcry!
Isaiah (or his "friend," but I think that's just rhetoric) seems like an angry tyrannical father here, whose child grew up and became a brilliant abstract artist rather than a wealthy brain surgeon. I don't have much patience for tyrannical fathers. Never did.
Isaiah, if God made all of creation, and all of it made Him glad, and He declared all of it good. . . did He not also create the wild grapes? Do they not bring Him equal delight (somehow, as though God's delight can be measured — just an ounce from the platypus, that odd creature, but a pound and a half of delight from the unicorn, the dumb white horse with the stick on its head)? If the people of Judah are His cherished plant, the choicest vine . . . well, I think he loves us wild grapes just as much. We offer a lot more creativity to the whole wine fermentation process, I'm pretty sure.
I know this because I used to "be" one of those choicest grapes, Isaiah. I toed the line. I "walked the walk." Or – I thought I did. And I, too, sneered at the wild grapes, the ones who asked me to stretch my brain, to listen to their experience and recognize its validity. Until I realized, one day, that I wanted to be a wild grape. And they were kind enough, forgiving enough, to let me in.
These wild grapes, Isaiah, the ones you're trying to starve out of existence (and certainly out of the Church), they're moldy and tart and bitter. Sometimes they're cynical, and the best ones are irreverent. They read Lolita in class and they say vagina and they're crass as Fuck. And these ones – they're the ones who hold each other up in their suffering. They walk with each other. They love one another. They bear the suffering, mystically bonded in the Body of Christ, suffering with the other members.
Wild grapes are the people I stayed with this weekend, the ones who are non-binary and bisexual and Jewish and so very kind, who work in non-profits bringing food to the hungry, who offered me sanctuary in their home. The wild grapes are the individuals with depression and crimson hair, disabled and perhaps frightening, who listen and love when I'm a mess because family and exams and exhaustion, OH MY. They're the 60-something African American Ph.D woman with whom I taught English to refugees this summer, who'd mastered the professional eye-roll like no one else alive. The ones who drank tequila with me on a sidewalk in Pittsburgh when the bar kicked us out, who gave me my first cigarette and long ago taught me to question the indoctrination-koolaid with a chick-lit novel about fashion and Aquinas. Who sat with me during this journey, dispelling the Crusade-glorifying brainwashing of my childhood, who've taught me the power and the pain of pacifism.
And a wild grape was O'Connor, who did read Lolita, and who wrote about it to her best friend (a lesbian): "Mr. William Ready gives me the creeps. Have you read his book, the Poor Hater? All these moralists who condemn Lolita give me the creeps. Have you read Lolita yet? I go by the notion that a comic novel has its own criteria."[1]
So I hope those wild grapes survived your tantrum, Isaiah. I hope some naughty kids snuck over at night and drenched the gnarled vines with water and tequila; I hope the sun shone on them and the clouds laughed at your resentful demand. I hope the wild grapes grew alongside the thorns and briars, and they became united, one strong vine of passion and flavor and power and love. And I hope it brought God delight.
Marie Kopp remains a Catholic (she thinks…probably), an unmotivated student, aspiring academic, and inept writer. She has a deep love for Platypuses (those majestically nonsensical creatures), is sometimes called Eloise, and usually introduces herself as The Evil Baroness of the State of Denial (because to be a baroness one must be evil, and because Calvin and Hobbes). She has a deep platonic love for the nuances of booze, and can't wait for the Ohio weather to realize autumn really is preferable to summer (so get your shit together and cool off, dammit). She unreliably blogs at lukewarmstilllong.blogspot.com.
[1]Letter to "A" (Betty Hester), 28 February 1959. Page 1088 of Collected Works, © 1988 by Literary Classics of the United States, Inc., New York, N.Y.