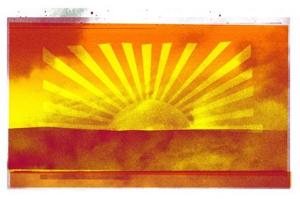 I have always struggled with the Beatitudes. "Blessed are _______ for they will ______." Fill in the blank. I can't help but sigh, "really?" and "when?"
"Blessed are they who mourn,
for they will be comforted"
When?
"Rejoice and be glad;
your reward will be great in heaven."
That has never comforted me. What about now? What about this life? Does it not matter? Will we feel any relief during our days in waiting for the coming?
"Your reward will be great in heaven."
Frankly, I don't care. I don't want or need a big heavenly reward. I want and need earthly relief.
Yet, according to Psalm 146, the Lord does intervene:
"The Lord . . .
secures justice for the oppressed,
gives food to the hungry.
The Lord sets captives free.
The Lord gives sight to the blind;
the Lord raises up those who are bowed down.
The Lord loves the just;
the Lord protects strangers . . ."
Of course, my inclination is to look around the world and see suffering and say, "does he? does he?" But I think we can perhaps balance the Beatitudes and Psalm 146 with the advice of Alexandre Dumas as Edmond Dantes in The Count of Monte Cristo:
"Live, then, and be happy, beloved children of my heart, and never forget that until the day when God shall deign to reveal the future to man, all human wisdom is summed up in these two words,—'Wait and hope.'"
Wait and hope. The reality of the Lord's intercession allows us to wait, and the mural created by the Beatitudes gives us reason to hope.
Annie Williams lives in Mount Hermon, California, is a graduate of Calvin College's English program, and a barista at Santa Cruz Coffee Roasting Company. She hopes to become a Licensed Marriage and Family Therapist. In the meantime, she enjoys the company of a talented psychiatrist, the lovely people at the pharmacy, her brilliant therapist, and an irreplaceable support group of friends and family, all of whom play inextricably important roles in her life with bipolar II. Annie writes honestly about her struggles with mental health and faith at honestmemoir.blogspot.com
Read more at http://www.patheos.com/blogs/sickpilgrim/2017/09/dark-devotional-remain-flesh/#qJ4dvFvv4VCHKjwI.99