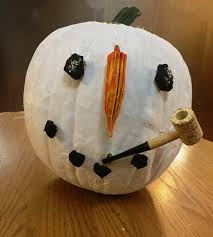 For the past two weeks, I've been troubled by Jesus' admonition to stay awake and be ready. In the Gospel for the first week of Advent, he described the servants, left to do their work when the master went away. What is the work that I am left to do, that I am supposed to be doing, so that I am ready and awake when Christ comes again?
It bothers me to admit that I don't know what this work is to be. This weekend's readings give one kind of answer: to bring glad tidings to the poor, to heal the brokenhearted, to proclaim liberty to the captives and release the prisoners. I love this answer. I want social justice. I want healing and liberty and freedom. But it is perhaps a little grandiose to suggest that this is my work. I picture an advertisement popping up, declaring, "Pennsylvania mom discovers one weird trick for preparing for the Kingdom!"
The thing that is so bizarre about this season of Advent, is that no matter what we do to prepare for Christmas day, it is never our action that brings it about. It's easy to forget this in the mad rush of shopping, decorating, baking, travelling, and so forth. We do so much to get ready for the day, and Jesus' warning to be ready fits right in with the list of to-dos we make for ourselves.
A man named John was sent from God. He came for testimony, to testify to the light, so that all might believe through him. He was not the light, but came to testify to the light.
I do not make Christmas happen. No matter how ready I may or may not be, Christmas tells the story of God's action, and not mine.
This is weird. I'm used to getting ready for things that my preparation causes. I prepare a meal, and the meal is produced. I prepare for a trip, and the trip happens. Preparation is often production – but not for Christmas, not for the Incarnation.
I know it isn't seasonal, but this year, as I prepare for Christmas, my mind keeps returning to the Peanuts Halloween Special. Every year, Linus leaves his friends to their trick-or-treating and goes into the pumpkin patch to wait for the Great Pumpkin, who flies around the world each Halloween night to visit the most sincere pumpkin patches and bring presents to the children he finds there. The Great Pumpkin has never arrived, but every year Linus prepares and waits, in spite of the cold weather and the criticism of his friends.
This, it seems to me, is truly a story about Advent. Linus is a sort of modern-day John the Baptist, striking out into the wilderness. He's also a model for us, because no matter what our work is going to be as individuals, part of our preparation for the coming of Christ is simply learning to wait and watch for the action of God. We wait for the one who will come to "bring glad tidings to the poor, to proclaim liberty to the captives and release the prisoners, to announce a year of favor from the Lord and a day of vindication by our God."
*****
Maren Grossman lives with her family in central Pennsylvania. An M.A. in philosophy, she currently homeschools her three children, teaching them to love Shakespeare and old movies. She has an unhealthy obsession with "Peanuts."