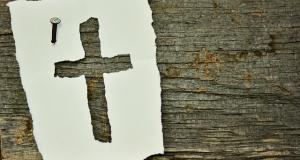 I don't care for the Bible terribly well. Probably because it was held up like an idol in my youth. "To be holy: read your Bible." "All answers are to be found in the Bible." "The Bible is infallible and inerrant." "Good Christians read their Bibles every day." These are tiresome. But what I do like about the Bible is when it talks about love and the primacy of love. Not once do the authors say, "And God said, 'my first and greatest commandment is this, 'read your Bible.'" No. They say that God told us to love. And not only does it tell us to love God and love each other as ourselves, it tells us how to love.
"Children, let us love not in word or speech
But in deed and truth."
This is important. And this is what makes me think the Bible, and therefore God, have more room in the kingdom of heaven than we like to imagine. Because I first learned this lesson, to love in not word or speech but in deed and truth, in the hospital, from nurses of various backgrounds. Some were forthright atheists. And they gently took the plastic with which I was sawing away at myself, with a genuine "thank you." Then, they would sit and talk to me for more time than their highly scheduled shift allowed.
Here is what I learned in those conversations:
"Happiness is bullshit. Let us try to be reasonably content." Leslie, R.N.
"Trust the Universe/G/god. Love people. Show up." Leslie, R.N.
"This is Water" –David Foster Wallace, Christine C., R.N.
How to ask for space from the people who love you most and who show their love by showing up. Christine B., R.N.
To dance with your psychotic patient. To listen to your psychotic patient. To love your psychotic patient. Shery, R.N.
To "put a person between the emotion and the action." Tracy, R.N.
That truth-telling is an act of love and therefore, removing my backup supply of suicide in a bottle is an act of love. Laura, Psych Tech

…And so much more. But these words and actions that Leslie, Christine C., Christine B., Shery, Tracy, and Laura passed on to me were evidence of God's love in Good Sam by atheists, agnostics, and Lutherans. I believe God's umbrella is big enough for them. They have done his calling better than most born again Christians I know. They have loved "in deed and truth."
Annie Williams lives in Mount Hermon, California, is a graduate of Calvin College's English program, and a barista at Santa Cruz Coffee Roasting Company. She hopes to become a Licensed Marriage and Family Therapist. In the meantime, she enjoys the company of a talented psychiatrist, the lovely people at the pharmacy, her brilliant therapist, and an irreplaceable support group of friends and family, all of whom play inextricably important roles in her life with bipolar II. Annie writes honestly about her struggles with mental health and faith at honestmemoir.blogspot.com