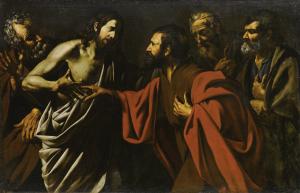 During a lockdown, all of the doors inside and outside of the school are locked. No one is allowed to leave or enter the school building. School shootings are rare, but scary as hell, so we take precautions to prevent them, as we should.
My own children attend our local public schools, so far without incident. But as rare as they are, school shootings can happen anywhere. Like the small, rural school district adjacent to ours. Last fall, a high school student carried two guns into the building and opened fire on teachers and students, injuring two, and killing one.
My daughter tells me she doesn't feel safe at school. She's in third grade, but she's knows about the school shootings. In tears, she asks me if a shooter will come to her school, and who will protect her if one does. I listen and comfort. I remind her that her teacher would risk his own life to rescue her. And I'm certain that he will because he is a teacher.
But she is not satisfied. What if she was on the playground when the lockdown occurred? What if she didn't hear the bell? Or it took her a long time to run to the school? What if a teacher didn't recognize her and didn't open the door? What if she was left outside, all alone?
There it is, my daughter's greatest fear. Being outside, all alone.
I have to admit it's mine too.
I had big plans for Lent. I haven't regularly participated in Mass for awhile; I haven't been active in my Parish even longer. But during the Ash Wednesday liturgy, I told myself that I would be more faithful. I was going to be on the inside, engaged in prayer, fasting, almsgiving, but most especially, I would go to Mass weekly. Then I didn't.
It hasn't always been this difficult. There was a time when I was an active Catholic. I went to Mass weekly, prayed and fasted, taught religious education, and participated in Bible studies and mothers' groups. Then something happened. I couldn't keep up. And I discovered that I was on the outside, all alone.
Much like Thomas in this Sunday's Gospel.
On the evening of that first day of the week, when the doors were locked, where the disciples were, for fear of the Jews, Jesus came and stood in their midst and said to them, "Peace be with you." When he had said this, he showed them his hands and his side.

The disciples rejoiced when they saw the Lord.

Thomas, called Didymus, one of the Twelve, was not with them when Jesus came. So the other disciples said to him, "We have seen the Lord." But he said to them, "Unless I see the mark of the nails in his hands and put my finger into the nail marks and put my hand into his side, I will not believe."

Now a week later his disciples were again inside and Thomas was with them.

Jesus came, although the doors were locked, and stood in their midst and said, "Peace be with you." Then he said to Thomas, "Put your finger here and see my hands, and bring your hand and put it into my side, and do not be unbelieving, but believe." Thomas answered and said to him, "My Lord and my God!"
The Gospel writer doesn't tell us why Thomas wasn't present in the locked room, huddled together with the other disciples, fearful of being killed as Jesus had been. Maybe he didn't get the message, or was too far away. Or maybe when he arrived, the doors were already locked.
For whatever reason, he was left outside, alone.
When the disciples find Thomas later, they share with him the exciting news that Jesus is alive. But Thomas wants proof. For that, he will forever be labeled "the doubter." But he's not really any different from the others. When He appeared in the locked room, Jesus greeted His disciples in peace, and then showed them His hands and side. Only then did they rejoice.
And when Jesus visits His friends a second time, Thomas is inside too. This time, Thomas yells, "My Lord and my God!" This is Thomas's act of faith, the thing that makes up for his moment of doubt. But I imagine, with these words, Thomas simply expressing his joy at seeing his friend again.
It wasn't quite the experience I had in mind on Ash Wednesday. Yes, the liturgy was beautiful and uplifting, the homily powerful and challenging, and Jesus was present as my Lord and my God in the Eucharist, but I still haven't arrived at peace and joy. Instead, I found it's possible to stand outside, and still encounter Jesus.
*****
Deanna Emge lives in the beautiful Pacific Northwest with her super-sized family. She runs to relieve the stress of trying to do it all, and because it's fun.