As a teacher and an total bookworm, going to the public library every week has long been a treasured part of my regular routine. Covid-19 restrictions closed the public libraries in my state for several months, recently reopening with significant restrictions. I miss my time in the stacks as much as I've missed anything.
While few of the libraries in my part of the state are allowing patrons to come back into the buildings, they have been really innovative in how they are serving the community:
Just about every library has curbside pick-up—you call or reserve your books and materials online ahead of time. My hometown library is making book deliveries to folks in quarantine. They've suspended overdue fines. They are offering workshops and tutoring virtually. Drop off your papers, and they will make copies for you. Email them a file and they will print it for you. The library I visit most regularly has even put porta-johns on the grounds to support their homeless patrons.
Books are also keeping Mary going this week—I sent her a few in the mail, and her library has some titles on reserve for her to pick up.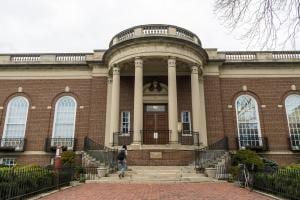 Rebecca Bratten Weiss has been having 5 minute dance breaks to keep her going.
Matt LaFleur plans on keeping going well beyond this week. He got his vaccines!