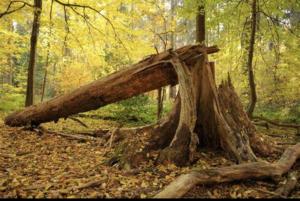 Working in the church sometimes makes it difficult to remember what the church is for.
It can certainly make God feel far away. Sometimes I envision God trapped on the floor of my office, buried under the pile of curriculum magazines, apostolic exhortations, diocesan memos outlining new COVID-19 protocols, and the stagnant energy of all the conflicts that have arisen throughout the week. Sometimes I see him there and try to help him up off the floor. I dust him off and apologize profusely that I've forgotten (again!) to look out for him in the midst of all this churchwork. It's especially hard to find him during those weeks that I hear of a coworker leaving, or another church downsizing, or I realize how long it's been since I've seen so many of the youth I've helped prepare for their sacraments, kids who once seemed excited about their faith, and now are nowhere to be found.
Many times since the 2018 Pennsylvania clergy abuse report came out, I've thought to myself, "Well, I can't really blame them for leaving." Some of that cynicism began earlier, if I'm honest. It was really with the 2016 election, and the subsequent realization that so many of my beloved fellow parishioners had made 2016 happen, that I first truly felt like throwing in the towel.
"What in hell am I working so hard for if this is the outcome?" I remember asking a friend (a friend I don't see at church anymore). "I thought I was helping people get excited about justice, and radical love, and hope for a new kind of world. I thought we were building communities of care for those on the margins, and spaces for people to bring their whole selves. But . . . this is the community we really are. A group of people who have voted to show cruelty to the foreigner, to choose tribalism and nationalism over a C/catholic understanding of a universality of care for those beyond our borders (and our ideologies). A community of people who elevated to power a man who crushes the lowly, demeans and violates women, and mocks those with disabilities. How can this be happening?" It was in 2016 that I first wondered in a serious way if I was contributing to the work of evil by working for the church.
Many times since that fateful year, I have wrestled with my place in this institution, personally and professionally.
And yet . . . I just can't shake my love of this church. I have tried, and I can't. Church, I'm in love with you. I feel giddy starting to think through how much I love this church, which pieces of it to entertain right now, which parts I can't wait to share with others again through catechesis and community building and the random pieces of my life where I can't help but start talking about the church.
I love our intellectual tradition. I love that we have a history of bizarrely subversive medieval female saints who dragged popes around by the ear and started weird and inspiring communities called beguinages. I love that we have painters who depicted Jesus with an erection during the Renaissance in order to show that the Resurrection touched literally every part of creation. I love that Catherine of Siena knew she was betrothed to Christ by receiving a piece of his foreskin as a mystical engagement ring. I love how many different prayer forms we have, and that we believe in prayer at all. I love that when you enter a church and start to feel sensory overload, you can stop and choose one object, any object, and allow its depth of meaning to invite you into the Paschal mystery. I love that every last thing is steeped in meaning, from our view of time, to the purpose of candles and vestments. I love our justice fighters, like Thomas Merton and Oscar Romero and Dorothy Day. I love that we believe in an unbroken union between the living and the dead and the yet to be born. I love that we teach very young children words like "parousia" and that they shout them with joy! I love that even when we do every last freaking thing we can to be a counter witness to the Gospel, the Gospel stands to convict and inspire us anew. The church betrays Christ all the freaking time, in ways we still think we aren't "allowed" to name. And yet the church still offers a meeting point and a home for Christ. I just can't shake my love for that.
And it's in the midst of all these tensions that I find myself weeping for the church.
"Yeah, I do think the church is dying. I'm just not sure which part of it is dying yet," a priest friend admitted to me this week.
It's in this context that I find myself reading the prophet Ezekiel, bearer of our first reading for the eleventh Sunday in Ordinary Time.
"All the trees of the field shall know/that I, the Lord,/bring low the high tree,/lift high the lowly tree,/wither up the green tree,/and make the withered tree bloom./As I, the Lord, have spoken, so will I do."
I have sung the verses to the hymn "unless a grain of wheat shall fall upon the ground and die, it remains but a single grain with no life" in many a wealthy, thriving church. We all agree new life comes only through death to what no longer serves the good, but we all hope, week after week, that it isn't we who need to die. It isn't our community, or our way of being in the world. Certainly it isn't our church building that needs to close, or our theology that needs development.
We proclaim the Paschal Mystery and celebrate Easter for fifty days, but how quickly we forget Easter's meaning when we head back into Ordinary Time.
In these days, I do find myself clinging to the church in ways I hadn't expected. I don't want to give up on sacrament, community, theology, hope in the midst of nihilism. But/and I sense that it's time to trust, to take seriously that God is talking to us, to my church, to my congregation, when he says, "As I . . . have spoken, so will I do."
I need to be prepared to welcome the fact that for new life to come forth, for the church to flourish as church (and not simply as a powerful, historical, aesthetically-imposing institution), things are going to look really different, really soon. God is bringing low our high tree all around.
It isn't "the world" doing it to us. It isn't the fault of the atheists, or the Democrats, or Emmanuel Macron or the #MeToo movement. We have done it to ourselves, in our betrayal of the simplicity and transparency of the Gospel. We have clung to riches and hoped God wouldn't notice. We have betrayed the innocent and called it exercising authority. We have turned a blind eye, over and over and over again, to those with whom we should align and support, both during the Civil Rights Movement, and now, during the Black Lives Matter Movement. We pray the Magnificat, praying for God to "lift up the lowly and cast down the mighty from their thrones" but add a quiet "but not yet!" to the end of that prayer, in our neo-Augustinian compromises.
The church is dying, but we don't know which part. Our high tree is withering. Let us hold fast and pray for Resurrection, even in this "Ordinary Time," that we may have hearts that beat and eyes to see what God is raising up in place of our bloated institutional power.
You have promised to stay with us, Lord. I trust that "as you have spoken, so will you do."
Holly Mohr lives, works and seeks wisdom in Pittsburgh, PA with her husband and three children. She seeks to craft a life of intention and integrity for herself and her family.