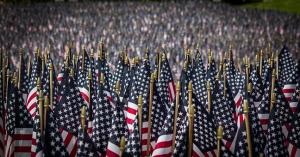 It's been RAINING here in the Blackstone Valley since Thursday. My long holiday weekend plans of lounging on my parents' boat at the lake house were scuttled in favor of more indoor pursuits:
My daughter and I took grandson #1—Thor, on account of his being completely off of the growth charts in all categories—on his first ever trip to a store. (It's weird being born in a pandemic, huh?) It was a truly delightful experience. He was just awestruck at all the things, and all the people! He kept waving his arms around in amazement, and waving at everyone we saw. That I got to buy him bedding for his first Big Boy Room was a bonus!
I started on a quilt for grandson #2 (let's just call him Loki, shall we) who is due to arrive in four more weeks. As I want my daughter and son-in-law to be surprised, I won't share the picture here just yet. It's a more ambitious project than I may in fact be up to, but I'm forging ahead regardless.
I hung out with these two unlikely companions—Jerry, my old, sick cocker spaniel, and Chester, my son's new kitten who would be better named "Pingy McBoingBoing".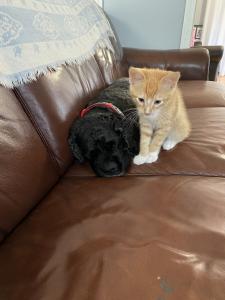 I made up batches of strawberry simple syrup and blueberry simple syrup to share with one of my Sisterfriends. They are delightful in seltzer, in lemonade, in vodka sodas, in gin and tonics, and in sparkling wine.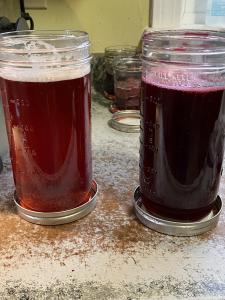 I refinished the pub set that has graced my screen porch for over a decade. I covered the seats and table top in oil cloth. The black iron got a fresh paint job in sunny yellow.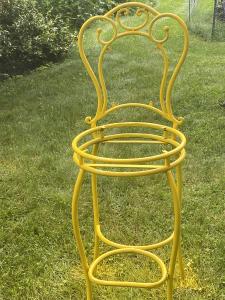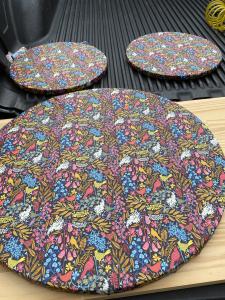 This morning, I woke up to sunshine! So, as soon as I finished my coffee, I got out into my gardens to weed (so. many. weeds.) and to pick blueberries. There is a blueberry pound cake in my immediate future!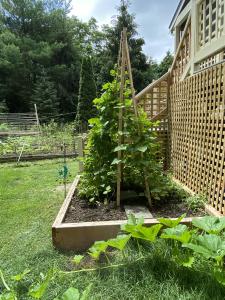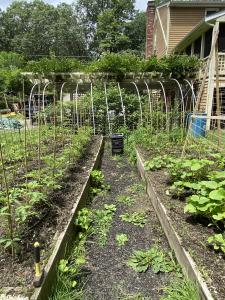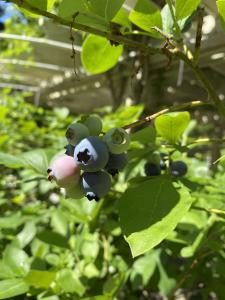 How did you ride out the weather in your neck of the woods this weekend?